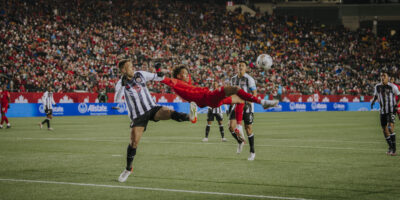 Success Stories
Moments we'll never forget
In March 2023, Explore Edmonton's Sport & Culture team had the pleasure of hosting the 52nd Annual JUNO Awards. The city came alive and it was a true celebration of Canadian music.
2022 Volleyball Nationals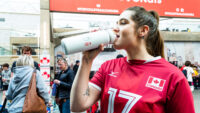 The 2022 Volleyball Canada Youth Nationals took place at the Edmonton EXPO Centre from May 18th to 24th. Over 11,000 participants from nearly 800 teams across Canada competed for national championships in age categories from 15U to 18U. The event utilized 54 volleyball courts spread across all 8 halls of the EXPO Centre, covering a total area of 472,037 square feet. Alongside the sporting competitions, attendees enjoyed various amenities such as parent lounges, live entertainment, local markets, and food trucks. To address the event's environmental impact, Volleyball Canada partnered with Explore Edmonton's Sustainability and Event Development teams. They worked together to assess and reduce the event's carbon footprint. Additionally, the organization collaborated with Fill it Forward, a company promoting reusable products and global giving initiatives, to encourage sustainability efforts in the city, country, and worldwide. Watch the video below to learn more.


Other Past Events We're Exceptionally Proud of
Ready to host your next unforgettable event?