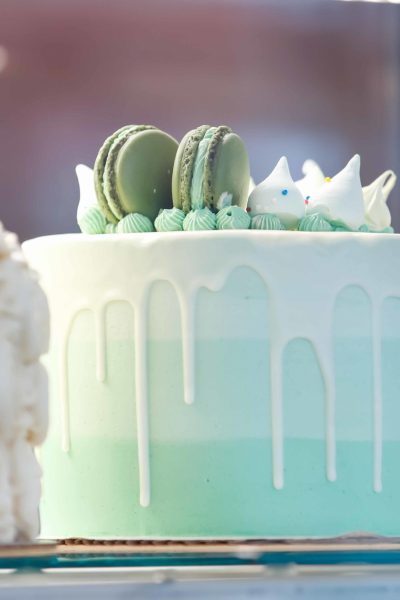 Best Bakeries
The recipe for the perfect day starts at one of these local sweet shops! Satisfy your sweet tooth at one of the best bakeries in Edmonton and indulge in tasty, sugar-coated treats. We're talking cookies, cakes, tarts, pies and more. Stop in and pick-up a box of goodies, then watch as your day goes from good to great. What can we say, we like to keep the dentists in business!

No matter how you explore, please remember to continue practicing safe physical distancing, frequent hand washing, and following the guidelines put in place to keep everyone safe.
Whether you've never stepped foot in Duchess Bake Shop before or you've been coming for years, this bakery is a mandatory stop when you're on 124th Street! The macarons are sweet pillows of delight, and just the right size to pretend that eating 10 of them doesn't add up to that many calories. Grab an assorted box to try all the flavours. And then get the pastry box. And then a cake, too. What the heck. Just get everything.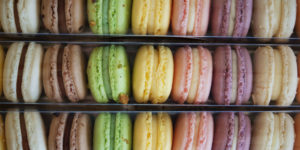 Walking into the Italian Bakery, you'll know you've hit the jackpot. They're stocked with delicious breads, perfectly baked biscotti, and cannolis that will make you wonder why you ever eat anything else. They've got two locations in the city, and are the perfect stop to grab dessert for a family dinner, or any meal for that matter.
Cruffins, cakes and cookies… oh my! If you've ever had croissants in France, the ones at La Boule will bring back a flood of memories about the most perfectly flaky and buttery pastries. Yup. They're that good. Try the chocolate almond croissant as your first course, and come back for seconds with the peaches and cream cruffin (croissant dough in the shape of a muffin, filled with compote and cream – yes, dreams do come true).
Another 124th Street hot-spot that you won't want to miss is Choccorant. They've got every flavour of croissant imaginable, including sweet or savoury options to suit any palette. Not in the mood for a pastry? We're not quite sure we can relate…but if that's the case, they've got a huge assortment of beautiful cakes with everything from personal-sized to large ones the whole family can indulge in. It's less calories if you share, right?
To say the cakes here are life-changing would be an understatement. They are works of art, almost too beautiful to eat. Almost. Picture a moist, rich chocolate cake. Now imagine it filled with raspberry buttercream and fudge sauce. Then, put more raspberry buttercream on top, and finish the whole thing with a chocolate ganache drizzle and fresh berries. And that is just the beginning, folks. They've got 12 different flavours of cakes, and the best way to find your favourite is to try them all.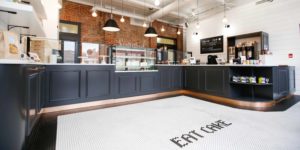 The Sugar Bowl's sister eatery, Eleanor & Laurent, is a café, boulangerie, patisserie, rotisserie, charcuterie, and meeting place. Come for the to-die-for pastries, stay for the elegant and adorable décor. This is the perfect place to catch-up with friends over an espresso and croissant, or for a business meeting with coworkers. Located near the Garneau Theatre and the southside of the High Level Bridge, this bakery is easily accessible by bike, foot, or public transit.
Italian Centre Shop Bakery
Not to be confused with the Italian Bakery, The Italian Centre is a well-known Edmonton staple in the heart of Little Italy (plus two other locations throughout the city!) and it's always stocked with the freshest Italian ingredients. This, of course, means that the desserts are out of this world. One of our favourite combos is the Tiramisu Cake paired with a rich, chocolaty espresso to wash it all down.