Making your Event Come Alive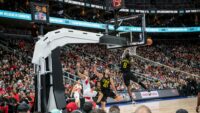 Explore Edmonton's Sport & Culture team attracts, develops and supports over 50 world-class sport and cultural events in Edmonton each year. We work closely with event rights holders to bid, enhance, and execute sport and cultural events of all kinds. From triathlons to soccer and downhill ice cross, we love it all! We have a trusted network of partners, including a close connection with the City of Edmonton, who all contribute to the success of your event. That includes securing political and financial support, working out logistics, and making sure you connect with the people you need to reach.


MISSION
To host sport and cultural events that enhance the well-being of our citizens, diversify our economic region, and strengthen our global reputation.


VISION
To ensure attracted sport and cultural events create a legacy that build a more vibrant, inclusive, and prosperous community.



The Sport & Culture team and Explore Edmonton understand that enhanced feelings of purpose, social cohesion, and civic pride all contribute to the positive social outcomes of hosting sport and cultural events, and we look forward to hosting you in our impressive and ever-growing city.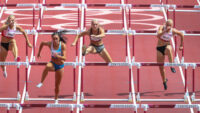 Our team of Event Attraction Experts is here to provide you with bid and event support. We'll work with you to determine your event objectives and then tailor support to help reach them. We have worked with events both big and small and have learned what it takes to make them successful. While we dedicate significant resources to putting together comprehensive bid packages, our support continues to the event itself and post-event review. Our primary areas of support are event marketing and event development.