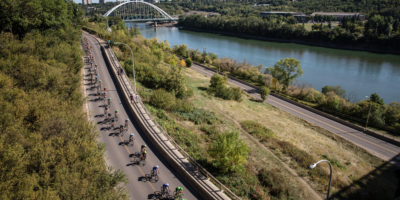 Sustainable Event Integrations
We hear you – integrating social and environmentally sustainable practices into your event can seem daunting – especially if you don't know where to start. At Explore Edmonton, we celebrate Event Rights Holder's curiosity and willingness to take a "progress over perfection" approach. With Explore Edmonton's dedicated sustainability team, we're here to help consult you on all the different ways you can ensure your event is leaving behind a small ecological footprint and meaningful social impact.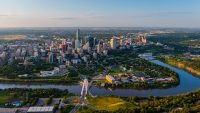 We know that events have an environmental impact, and while Explore Edmonton's Sustainability team can offer sustainable solutions, some emissions are unavoidable. That's where our Carbon Neutral Events program comes in – we can help you minimize unnecessary emissions and offset those that are simply a result of gathering for a business event.


Trailblazers in Leaving no Trail
When it comes to Canadian cities, Edmonton leads the way. Not only is Edmonton Canada's festival city, hockey city, and river valley adventure city – it's also a leader in destination sustainability! With LEED certified buildings like the Edmonton Valley Zoo, sustainable venues like the Edmonton Convention Centre, and socially responsible businesses like The Hallway Café – it's no wonder that Edmonton has made a name for itself on the sustainability map. Click the button below to learn more.