Teamwork makes the Dream Work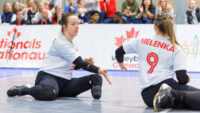 When it comes to marketing your event, we got you!

Explore Edmonton's Global Marketing Team is a multi-award-winning team that inspires travellers to explore Edmonton by highlighting out-of-the-box content, stunning visuals, unique events and compelling stories. They shine a spotlight on Edmonton through digital and social media marketing, as well as experiential campaigns, connecting visitors to the best authentic experiences Edmonton has to offer.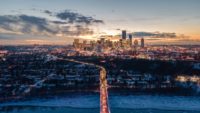 The Sport and Culture team has a designated Marketing Account Manager to enhance and support eligible major and medium-sized events. Our Marketing Account Manager will work with your team to gain an understanding of your event goals and objectives. From there, they'll connect you with the correct local channels to promote your event. Our primary mandate is to attract travellers to visit Edmonton, and we recognize that one of the strongest ways to encourage visitation is through experiences. We love leveraging applicable events as a unique draw to our city and marketing them to out-of-city audiences via paid and/or organic campaign tactics.

Putting your event on the map
If your event is eligible, you'll also gain access to Explore Edmonton's wider creative digital marketing team, who will work with you and the Marketing Account Manager to plan and execute custom content through the Explore Edmonton channels. These channels are consumer-facing with an impressive distribution and include website messaging, an event calendar listing, social media content (paid & organic), Explore Edmonton newsletter features, storytelling and industry communications. 

With both feet on the ground, Explore Edmonton's Global Marketing Team is here to ensure your event receives the additional marketing resources necessary to help create an unforgettable event.