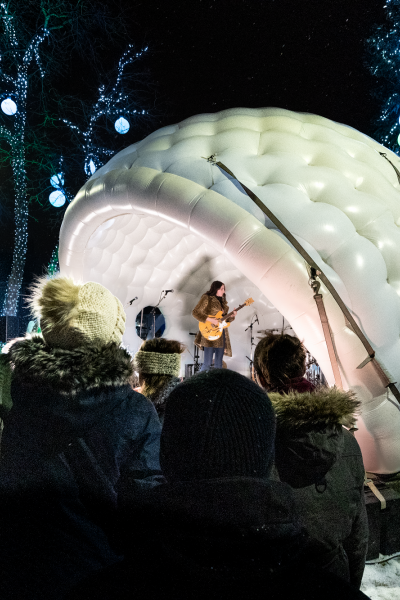 Things To Do in November
There's no doubt about it – winter is coming... and we can't wait! Along with a fresh sheet of serene white snow, winter in Edmonton brings more festivals, more fun and more outdoor adventure. Dust off your puffy coat and get ready to make this season the stuff of legends.


On November 11, remember to take time to reflect on the achievements and sacrifices of those who served our country in times of war and peace. Formal Remembrance Day Ceremonies will be taking place at Edmonton City Hall and at the University of Alberta Butter Dome.
Rutherford House Remembers
After the Great War, people around the world honoured the brave soldiers who fought for them on Armistice Day, now renamed Remembrance Day. Gather at Edmonton's historic Rutherford House and reflect on sacrifice and bravery through letters, poetry and music from the Front.
November 3


Dust off your cowboy boots, its that time of year again! Kick up your heels at a real western agricultural fair complete with cattle shows and cowboys, stock dog trials, a rodeo, a saloon and much more at Farmfair International. Yeehaw! Canada's premier agriculture showcase is bucking into town this November.
November 6-10


From Tudor Queens to Pop Princesses, the six wives of Henry VIII take to the mic to tell their tales, remixing five hundred years of historical heartbreak into a 75-minute celebration of 21st Century girl power. Six at The Citadel Theatre will knock your royal socks off in a spectacular evening of live entertainment. Get your tickets while you can!
November 2-24


Concerts on Concerts on Concerts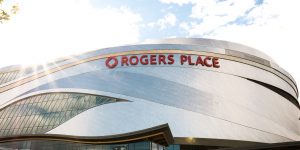 Basketball fans rejoice, all your swishes are about to come true! FIBA's Olympic Pre-Qualification Tournament tips-off in November at the Edmonton Expo Centre. This event qualifies teams for the Women's Olympic Qualifying Tournaments 2020, and ultimately the Tokyo 2020 Olympic Games. Don't miss the chance to see world class athletes compete right here in Edmonton!

The best game you can name
Edmontonians live for a good ol' hockey game. Don't miss your chance to see hockey legends take the ice as the Oilers battle it out with some of the NHL's best this month. And if you want a sneak peek at the future of hockey, catch the Oil Kings as they take on their WHL rivals at Roger's Place.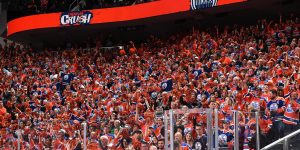 Kick off the Holiday Season
All is Bright
One of Edmonton's hippest neighbourhoods flips the switch on its holiday lights at the All is Bright Festival. Witness some amazing fire and light dancers, cosy up in the beverage gardens, try your hand at axe throwing and much more. This outdoor party will be bumpin' no matter the cold because the real fun starts when temperatures drop! Find all the excitement on 124 Street and 108 Ave.
4:00pm-8:00 pm, November 16


Festival of Trees
Now in its 35th year, the University Hospital Festival of Trees always kicks off Edmonton's holiday season. Enjoy hundreds of elaborately decorated trees, live music, and shopping, all meant to get you in the holiday spirit. Kids can meet Santa, visit the North Pole post office, or shop for their parents in the "children only" Secret Shop!
November 28 - December 1


Glow Gardens
Stroll through the ultimate Instagramable market at Glow Gardens. The theme for this year is "Glow Around the World" - following Santa on his journey to deliver presents in 6 different countries. Explore lighted trails, festive city streets and marvel at illuminated historical landmarks as you discover themed rooms in China, India, Holland, Mexico, France, and England.
November 28-January 4


Big thrills at West Edmonton Mall
West Edmonton Mall is the Mt. Everest of indoor entertainment, shopping, and attractions in North America. Slide into the tropical setting of the World Waterpark, home to the world's largest indoor wave pool. Feel gravity force you back into your seat as you climb 14 storeys, heart in your throat, on the Mindbender, at Galaxyland, or skate beneath the stars under a glass dome. Afterward, check out the newly renovated, 120,000 square foot Starlight Casino, catch a movie or challenge your friends to a game of mini golf.