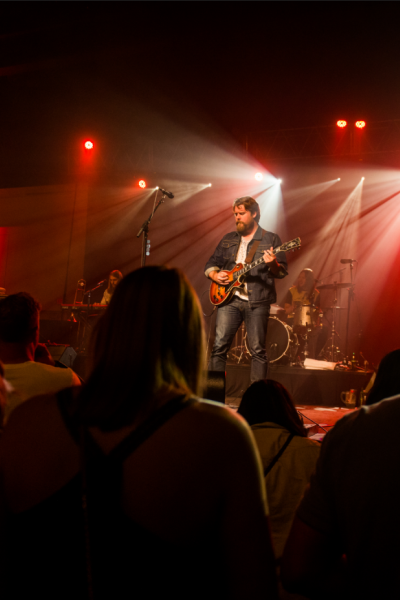 Live Music Venues in Edmonton
Whether you're interested in up-and-coming artists or established stars, Edmonton has an impressive number of live music venues in which to catch them. Here are just a few!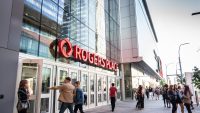 The biggest acts in the world are often to be found at Rogers Place. That's because most top tier performers are guaranteed a solid turn out and an enthusiastic crowd at the arena, which in the last year has hosted such acts as Slipknot, Michael Bublé, The Lumineers, and Backstreet Boys. How loyal are Edmonton music fans? Well, Garth Brooks played nine straight sold out shows at Rogers in 2017, and while some might say that's a testament to his fan base it's also proof that Edmontonians ride hard for live music.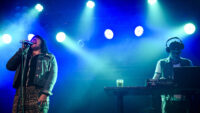 Venues come and go, but The Starlite Room has been a mainstay for popular local and touring bands since it opened as the Bronx back in 1989. While keeping true to its indie and punk roots, the club has also hosted country, metal, pop, and hip-hop acts in roughly equal measure. This is the spot you want to go if you're attempting to catch the next big thing; among the names passing through who went on to fame and fortune are Nirvana, Questlove and Run the Jewels.
Photo credit: Eric Kozakiewicz
There's something to be said for watching a band in a small pub jammed full of your friends, standing so close to the stage that you can see the sweat gleaming on the lead guitarist's face. That's the experience at The Buckingham, a no-nonsense watering hole, unpretentious and affable, where bands on the more rocking side of the equation tend to find themselves when booking shows in Edmonton.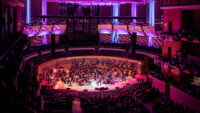 Better known as the home of the Edmonton Symphony Orchestra, the acoustics at the Winspear Centre are so phenomenal that big name performers happily line up to play the 1,716-seat venue. Among the acts who normally sell out much bigger arenas and stadiums but have opted for the more intimate Winspear experience are Bryan Adams and Johnny Reid, while Milk Carton Kids and The Decemberists have used the beautifully designed room to build a solid fan base.
Photo credit: Leroy Schulz
Northern Alberta Jubilee Auditorium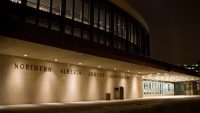 A multi-purpose space that plays host to the Edmonton Opera and Alberta Ballet throughout the year, the Northern Alberta Jubilee Auditorium is also where venerable alternative acts like Nick Cave & the Bad Seeds, The Jesus & Mary Chain, and Wilco have made their Edmonton appearances. It's a classy spot where sight lines are such that there simply isn't a bad seat in the house. That's probably why it's also a favourite recurring spot for such bands as Alice Cooper, Blue Rodeo, and Twenty One Pilots.
Situated almost equally between and behind a fabric store and a tattoo parlour, Union Hall presents a dizzying array of sounds, with metal, EDM, hip-hop, punk, and pop bands passing through their doors. Modest Mouse and Yukon Blonde, Earl Sweatshirt and the Darkness have all graced the stage at Union Hall, as well as celebrated English post-punks Echo & the Bunnymen. Stake out a spot early on, as the dance floor in front tends to fill up early.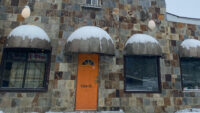 It's a funky, friendly hole-in-the-wall named after a long gone local bird shop, but The Aviary is also the place to check out bands like Montreal's The Dears, folk artist Terra Lightfoot, or JUNO Award-winning producer and guitarist Steve Dawson. Slightly off the beaten path on 111th Avenue, the Aviary only has space for 160 occupants, but those are often filled by the venue's many fervent supporters.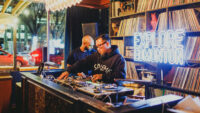 Hip-hop isn't all that you'll find at this 109th Street room, but some of the best hip-hop nights in the city tend to occur at The Common. Like the ones involving Good Information Collective, who for a number of years have held a Classic Hip-Hop Album night where the jazz-funk collective play the backing tracks to an iconic album live, while a local rapper spits out lyrics that we all know and love. The Common is also where legendary rapper, beatboxer, and celebrity chef Biz Markie popped up in 2019 for a DJ night, thus sealing the deal for the club's reputation as one of the coolest in the city.
In one section of Midway Music Hall, you'll find craft cocktails, food, beer, and wine. In the other section, you'll discover a live music space that's as uncomplicated and straightforward as a hall can get. As many as 1,300 people can fit in the room, and if you've ever been there to watch shows like The Tea Party or Method Man and Redman then you've seen exactly what that looks like. A trip back to the bar from the front of the stage requires balance and stamina to get through the press of a sold-out show.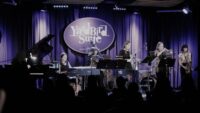 The club itself has been around since 1957, but it was in 1984 that the Yardbird Suite ended up in the location that it currently occupies on Calgary Trail. Generations of local jazz musicians have cut their teeth at open stages and shows there, but also watching such iconic and varied players as Michael Stern, Dave Holland, and Sun Ra entertain and instruct in the same gig. The Yardbird has such a reputation worldwide that the venerable jazz magazine Downbeat has selected it as a "Great Jazz Venue" for many years running.
Photo credit: Michelle Ewoniak
Tom Murray is an Edmonton-based writer and model railroad enthusiast originally from Harrogate, England. When not writing on music or arts, he turns his attention to fine tuning his 4 cycle waybill system, or painstakingly adding buildings, trees, cars and other fixtures to his model railroad town, Crabville. Tom currently lives in Clareview with his cat Gandalf and a large collection of old Marvel comic books.