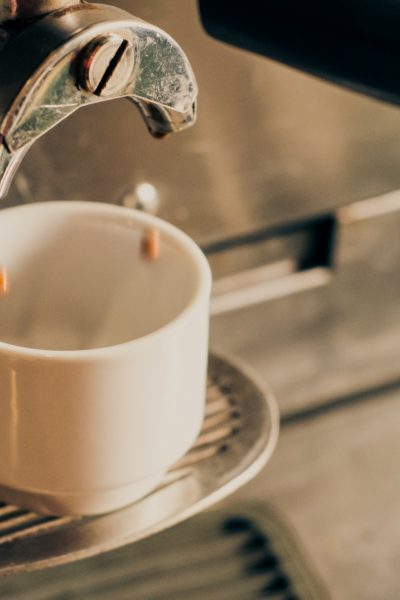 Edmonton's Best Indie Coffee Shops
Edmonton's indie coffee shops come in every size and flavour! Though it would be impossible to choose the #1 spot, this roundup is meant to peek into Edmonton's sovereign coffee spots and offer a quick guide to the best local java in town. Take a sip!
With multiple locations across the city (two of them being south of the river), Ace Coffee Roasters has become a staple in YEG! This coffee joint takes great pride in accuracy and precision, with each coffee roasted to the specifications. It's a beautiful recipe for a perfect cup of joe.
Stop in at Block 1912 and enjoy some of Edmonton's finest coffees and gelatos, located in a historic building in the heart of Old Strathcona. The comfy seating and fresh fruit pies (baked on site) will make you want to stay for the whole afternoon.

Get the chance to practice your French while enjoying amazing coffee at Café Bicyclette, the affable friendly neighbourhood café in the French Quarter. They have one of the most magical patios in town, perfect for catching up with friends & family!
Aside from the restaurant being a staple on Whyte Avenue for over 25 years, Cafe Mosaics continues to create nutritious and tasty vegetarian/vegan comfort food and coffee for the soul.

The Sugar Bowl's sister eatery, Eleanor & Laurent, is a café, boulangerie, patisserie, rotisserie, charcuterie, and meeting place. Come for the to-die-for pastries and specialty coffee, stay for the elegant and adorable décor!

Located in the heart of the Garneau Community, Kaffa Roaster and Studio is a boutique coffee roaster and coffee house that serves as a hub for musicians, artists, artisans, and more! With its central location, Kaffa offers a great view of Garneau, the North Saskatchewan River Valley, and downtown.
This hot (or iced) spot opened its doors in 2021 on the corner of Whyte Avenue and Calgary Trail, and across from the Pride corner. It's the perfect location to get a caffeine jolt while strolling Whyte Ave. If you prefer to sit and savor every sip, take a seat inside, or park it on their patio to people watch!
This adorable coffee shop on Fairway Drive (there's also a new location in Glenora) provides great tasting coffee, craft beer, and special wines. They bake their our own treats and prepare their own food in-house. With plenty of seating, this local favourite is a great place to meet with friends or perch with your laptop for an afternoon.

Masters of coffee since 2006, Transcend is a must-try for coffee fanatics. Staff are well trained and passionate, often reciting the complicated alchemy of handcrafted coffees. Take the Flat White for example. It's a popular drink originating in Australia/New Zealand where milk isn't heated as much as in a latte, making it a bit more thin, yet still sweet.

This woman-owned, Whyte Ave establishment is all about keeping it simple and serving up top-notch coffee. They've turned their place into a cozy hangout, where you can sip on amazing coffee and munch on tasty baked goods, all in a laid-back, boho-style setting.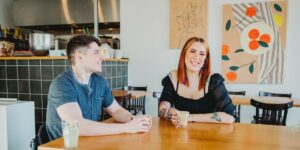 Fancy some fresh flowers? Brew+Bloom is Edmonton's first floral café and boutique. It's a great place to grab a bite or drink to go or dine-in with great company in a relaxing floral atmosphere. Plus, it's a great spot to snap some highly instagrammable photos.
Credo is a set of sibling coffee shops well-known amongst locals for their quality coffee (and London Fogs for those non-coffee folks). Each cup of Credo coffee is filled with feel-good flavour. Their coffee is direct trade, ensuring their growers are paid 25% higher rates than fair trade prices.
Jasper Avenue's Coffee Bureau features all kinds of shine: from the 1950s Italian brass chandelier and fancy customized Izzo espresso machine to the bright smiles of husband and wife owners. Coffee Bureau serves locally roasted Ace Coffee and Steven Smith teas alongside freshly baked goods.
This cafe was started by local small-space hospitality visionary Nate Box. District's space was recently expanded and now the daytime cafe and bakeshop stays open late and turns into a cool spot to grab wine and small eats at night.
Step into the first half of downtown's DOSC and you'll find yourself in the Sober Cat Cafe. DOSC's space features a cafe, serving Rogue Wave coffee, a cocktail bar and a steakhouse. Stop by in the morning for a coffee and return in the evening for a steak and sophisticated cocktail.
Since 2018, The Grizzlar has been sourcing, roasting and serving unique micro-lots and special community produced coffees. Their downtown Edmonton roastery has a punk-rock vibe and is a must-visit for coffee lovers!
Iconoclast Coffee brings some serious passion to roasting coffee and serving it out of unique spaces. Conscientious roasters, all of their coffee supports living wages and is served in compostable packaging. Check out their new space in the hip Oliver Exchange Building.
Little Brick brought history back to life in an old brick house tucked away in Riverdale. This adorable coffee shop serves up delicious brunch and lunch items, and has one of the best little patios in the city.

At Lock Stock, espresso is pulled with care, savoury biscuits are baked fresh and heated to order, and English muffins are fried daily for a variety of sandwiches, making them a necessary stop when in the downtown neighbourhood.
When thinking of local vegan favourites, you can't leave out The Moth Cafe! POC, family and women owned, this vegan cafe has a lush dining room with plants thriving in its natural light and diners embracing its approach of food to nourish.
Remedy Cafe is one part Indian and Pakistani restaurant, one part coffee bar. If the hit TV show 'Friends' was filmed in Edmonton, the cast would gather daily at the Jasper Avenue location. Their legendary house-made chai pairs well with either a sabhji masala or butter chicken wrap.

Rosewood Foods is a local dinette serving handmade baked goods, breakfast, lunch and best of all...coffee! They also create beautiful cakes that can be made using gluten free or vegan ingredients. Stop by for a cuppa joe on your way to work, or get your fill with elevated breakfast dishes.

You might walk right past this adorable coffee joint and not even notice, but we're here to see that you do! Stopgap coffee blends right into the beautiful neighbourhood of Oliver and is a quick walk to the Alberta Legislature Building and Constable Ezio Faraone Park (with a great view of the river valley and High Level Bridge).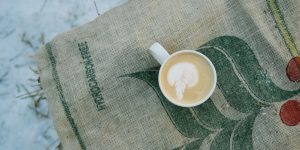 Coffee Shops Around the City
Candid Coffee Roasters is passionate about roasting unique coffees, brewing with intentionality and connecting with their community. They serve high-quality drinks and they also have a large loft with comfortable seating and lots of natural light that overlooks the roaster and bar, making their spot very Instagram-worthy!
Indulge the right side of your brain at The Carrot, a community arts coffeehouse that sprouted up on Alberta Avenue. Every Friday and Saturday night The Carrot features live music, poetry, comedy or whatever might be on tap. What's more, this coffee shop is volunteer-powered and supports artists in the community.
With locations in Glenora and Edmonton's French Quarter, The Colombian sources, roasts and serves coffee you can feel good about drinking. Ethical and sustainable practices are behind every cup, and they also offer monthly subscriptions for true caffeine addicts. Treat yourself and pair your drink with a delectable doughnut.

Mandolin Books and Coffee Company is an amazing gathering spot; in the summer they even have a dog-friendly patio in the back. They buy and sell used books, have locally made pottery, Pinocchio ice cream and frequently host book readings and local authors.
Rogue Wave is owned by two caffeinated Daves, yes that's right, two Daves. They built their first roaster from scratch named 'Stubby' and have been turning out incredible coffee ever since. The roasted beans in-house make a huge difference; the coffee is earthy and smooth. Must try: Mexican hot chocolate.
When thinking about coffee on 124th street, you can't leave out Tiramisu Bistro. Delicious coffee and desserts, made-from-scratch meals and a cozy atmosphere will keep you coming back for more!