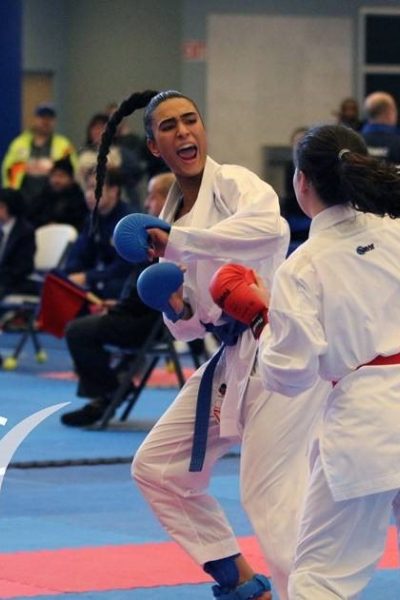 Just for Kicks
Karate Canada Junior National Championships
Karate Canada's first ever Junior National Championships brings the heat to Edmonton.


Welcome to Edmonton.


We throw axes for fun, barbecue in blizzards, run with dinosaurs and camp with bison. From the architectural marvel known as Rogers Place to a shopping mall that at one time had more submarines than the Canadian navy, Edmontonians have never been afraid to do things a little differently. Take your taste buds on a journey to some of the most inventive local bistros and restaurants, experience the glory of the northern lights from our dark sky preserves, or cruise through North America's largest stretch of urban parkland on a segway. There's a uniqueness to how Edmontonians do ordinary things, and we welcome you to be a part of it.

Become a time traveller and step back in time over 125 years ago at the Ukrainian Cultural Heritage Village (Open May long weekend) and learn how to pinch perogies. From UCHV it's just a hop, skip and a jump to Elk Island National Park and herds of roaming plains bison.

Other attractions to check out in between matches include Jurassic Forest, The High Level Bridge Streetcar (open May 17), Speeders Indoor Prokarts, The Snow Valley Aerial Park (open May long weekend), The World Waterpark at West Edmonton Mall, and The Edmonton Valley Zoo.

Deciding Where to Eat Has Never Been Easier