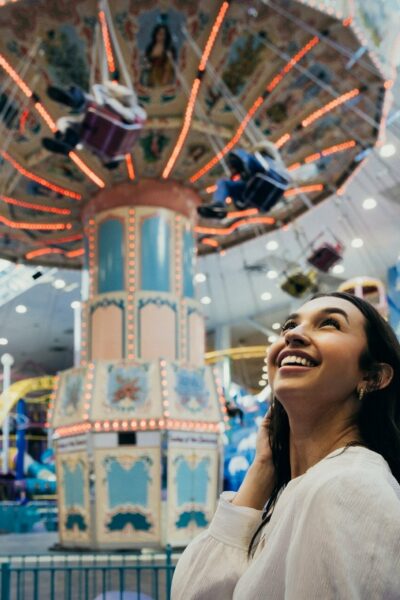 Your Guide to West Edmonton Mall
Welcome to North America's Mt. Everest of shopping and entertainment. Wondering where to start? Pack those comfy shoes and dive into our ultimate guide to 48 city blocks of shops, restaurants, roller coasters and more at West Edmonton Mall.
Edmonton Explored: West Edmonton Mall
Let local dancer & choreographer, Cherelle George, be your guide to the incredible offerings at the legendary West Edmonton Mall!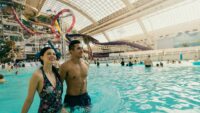 Whether you're splashing around in the wave pool or relaxing on the giant indoor beach, you'll find more than enough fun for one day at World Waterpark. Try your hand at indoor surfing, zip down the waterslides, or rent your own "beachfront patio". The whole family will love this tropical oasis in the heart of West Edmonton Mall.
Nearest mall entrance: 50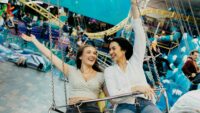 The world's largest indoor amusement park is yours for the conquering with more than 27 spectacular rides, attractions and play areas for all ages. Muster up your courage and ride Mindbender, the world's largest triple-loop roller coaster, or take the kiddos to the Galaxy Kids Playpark. Perfect for a first date, or an unforgettable outing with the fam jam. Galaxyland is also undergoing some exciting renovations - so stay tuned for the latest & greatest!
Nearest mall entrance: 12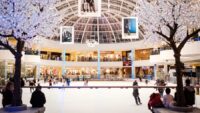 Get out of your shopping shoes and into some skates at The Mayfield Toyota Ice Palace. From figure skating to slap-shots, channel your inner Elvis Stojko and skate like nobody's watching all season long.
Nearest mall entrance: 8
Experience the state of the art electric Sodi race karts in one of North America's only indoor three level race track! The race track features a fully themed New York streetscape - this isn't the old school karts you grew up with! Get ready for the ultimate adrenaline rush at one of WEM's newest attractions!

Worked up an appetite? Check out these great spots to eat some grub after a big day of shopping.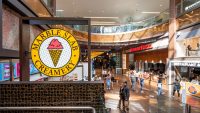 From upscale boutique dining to casual family fare to vibrant nightlife venues, BRBN St. offers a range of unique flavours with a delectably diverse selection of cuisine. We suggest grabbing a bite and a pint at 1st RND, then heading over to Rick Bronson's The Comic Strip for non-stop laughs from some of North America's finest (and funniest) comedians.
Nearest mall entrance: 6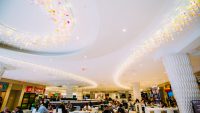 Fuel up on the fly at one of West Edmonton Mall's 2 fully stocked food courts. Swing by your favourite fast food pit stops or head to indie favourites like Chachi's. Try fresh baked buns from local bakeries, sauces made from scratch in-house and fresh produce piled high with the tastiest meats and cheeses.
Nearest mall entrance: 2 and 14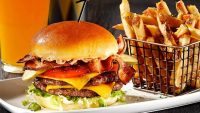 This place redefines the meaning of fun with 54,000 sq. feet of great games and mouth-watering eats. Try dishes inspired by Canada's vast and varied landscapes at THREE10 (we suggest the Pickle-Brined Fried Chicken). For more Canadiana, grab some poutine with a twist at The Shed. With additions like butter-poached lobster, slow roasted pork, and house smoked brisket, you'll think you've died and gone to french-fry heaven.
Nearest mall entrance: 31
Shopping, shopping and more shopping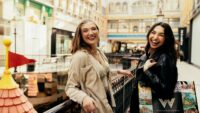 With over 800 stores, you're bound to find what you're looking for at WEM. Some of our favourite shops include Simons, Anthropologie, Kate Spade, Frank + Oak, Indochino, Zara, Sephora, River City Games, and so much more. There are also several locally owned boutiques like Samson Native Gallery.

Need more info? Head to Guest Services (near Galaxyland's main gate on level one, or next to the Santa Maria Ship on level one) for more information as well as wheelchair and scooter rentals.
Tip: If parking seems a little overwhelming on busy days (like Black Friday), head to the overflow lot across the street on 90th Ave.