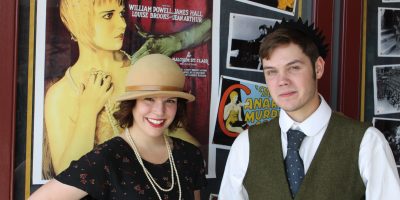 The Capitol Theatre
Live theatre in a setting like no other.
This new building in Fort Edmonton Park which was completed in Summer 2011, is a beautiful re-creation of Edmonton's original Capitol Theatre, circa 1929. Sit in one of 243 old fashioned red velvet theatre seats and enjoy live theatre in a setting unlike any other in Edmonton. Or catch a classic film on the big screen! Time travel and watch some of the most talked about movies of all time. Themes and motions pictures change monthly.
During the holiday season don't miss Velveteen Rabbit, a classic children's tale and a favourite for Capitol Theatre goers.