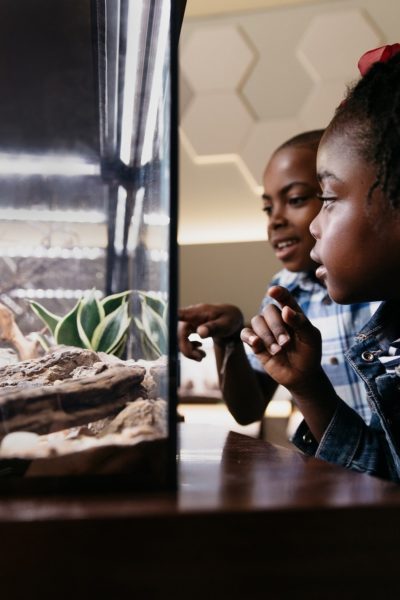 Plan your visit to Edmonton's Royal Alberta Museum
In the heart of downtown Edmonton, the Royal Alberta Museum (known to locals as "the RAM") focuses on telling Alberta's legendary stories. As Western Canada's largest museum, the RAM collects, preserves, researches, interprets and exhibits over 2.5 million objects related to the heritage of Alberta's people.

The museum is currently open Wednesday-Sunday from 10:00am to 4:00pm with new health and safety measures. Book your visit in advance here and be sure to continue practicing safe physical distancing, frequent hand-washing, and following the guidelines put in place to keep everyone safe. Note, guests are required to wear a mark for the duration of their visit.
82,000 square feet of history
We hope you packed your comfy shoes! The Royal Alberta Museum is Western Canada's largest museum and one of the best things to do with kids in Edmonton. Bringing you more than 82,000 square feet of exhibits and artifacts that inspires curiosity about the province of Alberta!

Read on if you like space rocks, live bugs, enormous dinosaurs bones, wildlife, and much much more. You're in for a real treat.
Explore Alberta's Indigenous origins
For thousands of years, Indigenous Peoples have lived in all parts of Alberta. Explore their ancient traditions on a journey through time over an immense landscape. Discover how Indigenous Peoples maintain strong connections with significant places and stories of their past.
Each of the more than two million objects in the RAM's collections have both a history and a story. When pieced together you'll begin to discover what makes our fine province remarkable.

The Natural History Hall packs a billion years into one visit. Spot giant sloths, mastodons, sabre-toothed cats and full sized-moose as you take a journey through alpine meadows and windswept grasslands. Feel young again, discovering remarkable dinosaurs to giants of the Ice Age. Experience a history of Alberta through the eyes of the people who formed and transformed our province. Feel a chill down your spine as you meet the creepy and hairy - from black widow spiders to the hard-hitting Mantis Shrimp in the Bug Gallery!

For the Young and Young at Heart
Step into 7,000 square feet of interactive exhibits, discovery areas and creative spaces for the little ones to explore. Kids can learn about the environment, explore their inner performer, create a symphony of sound and dig for their own treasures. Dino lovers can finally discover how paleontologists unearth mysteries of dinosaurs and so much more.

Note: The Children's Gallery is currently closed. Stay tuned for reopening updates here.
You're bound to work up an appetite exploring the museum, so why not head over to one of these local restaurants after your visit? For a complete list of Edmonton's incredible downtown watering holes, click here.