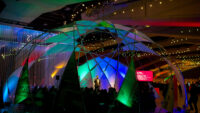 There are many things that make Edmonton a great destination for business events, but don't just take our word for it – take a look at our event case studies or see where Edmonton is being recognized in the media. The Edmonton difference is showing up not only through the business events hosted here, but also in the work of the broader tourism and economic development stakeholders in our city.
Our Sectors of Excellence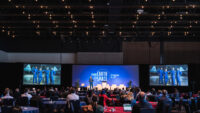 Beyond how much sun we get, Edmonton shines when it comes to business events in our economic sectors of excellence. Explore Edmonton works closely with Edmonton Global, the economic development organization for the Edmonton Metropolitan Region, to help events in Edmonton's key sectors thrive. If your event relates to one of these areas, we can enhance it with specialized speakers, technical tours, and more. Your delegates can see work in their industries firsthand through Edmonton's sectors of excellence.
Safe, Sustainable, and Flexible Meetings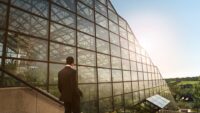 At Explore Edmonton, we also work to differentiate our business events offering to provide you with safe, sustainable, and flexible ways to plan your meeting or conference. Our GBAC Star Destination certification and our membership in the Hybrid City Alliance are a few ways we can make a difference for our event clients. We also have a dedicated Sustainability team who can work collaboratively with you to ensure your event is as sustainable as possible.