Our mission at Explore Edmonton is to make sustainability a part of every event planning conversation. Every action around sustainability, big or small, is a step in the right direction and helps our dedicated Sustainability team push the envelope on what is possible and build a stronger foundation for the future of sustainable events. Regenerative events are top of mind for business event planners as organizations recognize the need to meet sustainably and leave host destinations better than they were found.
Responsible Events Program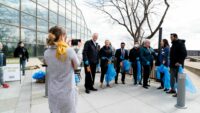 There's no question that events hosted in Edmonton bring value to our community. To ensure that your event can easily take part in socially and environmentally responsible choices that help give back, Explore Edmonton has partnered with several community-based organizations to launch our Responsible Events Program. Regardless of your budget, our team is ready to help you host a regenerative event in Edmonton.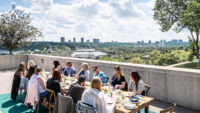 We know that events have an environmental impact, and while Explore Edmonton's Sustainability team can offer sustainable solutions, some emissions are unavoidable. That's where our Carbon Neutral Events program comes in – we can help you minimize unnecessary emissions and offset those that are simply a result of gathering for a business event.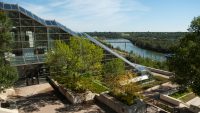 Our two award-winning venues, The Edmonton Convention Centre and Edmonton EXPO Centre are leading the way in the sustainable meeting industry. From our Responsible Events Program, waste management initiatives, and sustainable permaculture to our greenhouse gas reduction plans and solar panel energy, our venues are strategically designed and operated.



Let's Meet Sustainably Together!
No matter what stage of the sustainability journey your event is at, we are here to help. We don't expect everyone to be experts in sustainability when they're hosting an event here, because we can support meeting planners at any stage—whether it's an audit of this year's event for future sustainable considerations or helping to ensure your next event is carbon neutral. Get started by filling out the form below!