Explore Edmonton works closely with Edmonton Global and other key stakeholders in our academic community to improve our networks within the city and help connect you with our home-grown and Edmonton-by-choice experts. There's an Edmontonian for almost any topic, but there are a few economic sectors we consider strengths. If you need someone with expertise in the following areas, Edmonton is the perfect place to find it.
Edmonton's Key Economic Sectors
Technology & Innovation

Open Collapsible Content

Edmonton is becoming well-known for nanotechnology, microelectromechanical systems (MEMS), big data and analytics, and machine intelligence (AI). The city is home to The Alberta Machine Intelligence Institute (Amii) who pushes the bounds of academic knowledge and guides business understanding of artificial intelligence and machine learning. Amii is part of the Pan-Canadian Artificial Intelligence Strategy, the world's first national AI strategy. According to Canada's Open Cities Index, Edmonton received the highest score in Canada for the impact of our open data program in 2017; and, with the second most publications on AI in the world—and one of three cities in Canada to receive federal funding—Edmonton is exploiting these opportunities which will set a global precedent in the realm of ICT.
Energy & Sustainability

Open Collapsible Content

Sustainable energy and initiatives have become a large part of the Edmonton culture. So much so that The City of Edmonton has developed a long-term plan to be completely carbon neutral by the year 2040. The Way We Green is Edmonton's promise to leave our city in better shape for the next generation. Of course, this is easier said than done, but when you have schools, organizations, and institutions all fighting the same fight amazing things happen. Farming honey bees, sustainable trade programs, socially responsible conference venues, expanding our public transit network; the list goes on. All of which are contributing to our energy in a sustainable way.
Health & Life Sciences

Open Collapsible Content

Alberta Health Services (AHS) is the largest, fully-integrated healthcare system in Canada, providing medical servicing to about 4 million people across the province, and they are located right here in Edmonton. This makes health and life science a high priority in our city and has led to unmatched research and innovations not only in Canada but, in some cases, around the world: cardiology, oncology, virology, organ transplantation, neurology and diabetes.
Agriculture & Agribusiness

Open Collapsible Content

Ranked in the top three in Canadian exports of wheat, canola, oats and barley, Edmonton has been diligent in creating a strategy around agriculture for an urban setting. Fresh: Edmonton's Food & Urban Agriculture Strategy is our recognition how important our food industry and how we can thrive in an urban setting. Edmonton is also introducing a new product from the Aurora Sky facility who processes hemp, a natural by-product of growing cannabis. This 800,000 sq ft facility is the biggest and most advanced cannabis operation in the world.
Advanced Manufacturing

Open Collapsible Content

Machinery manufacturing is big business in Edmonton - representing 15% of Edmonton's overall manufacturing sector (by number of businesses). There are approximately 274 companies working in machinery manufacturing in the Edmonton CMA, with the majority focused on agricultural, construction, and mining machinery. And with the advancement of technology and Edmonton's renowned research, facilities around nanotechnologies and MEMS are creating an environment for Edmonton to make a huge impact on a microscopic scale.
Education

Open Collapsible Content

Home to six publicly funded post-secondary institutions, and 180,000 full and part time students, Edmonton is pouring knowledge into our job market every year. Both the University of Alberta (UofA) and the Northern Alberta Institute of Technology (NAIT) are nationally recognized for their research and post-graduate's skill set. In fact, the UofA is ranked in the top 5 schools in Canada—and top 100 in the world—for their research, and has one of the best medical schools in the country.
Indigenous & Religious

Open Collapsible Content

The religious sector in Edmonton is quite substantial in that approximately 70% of the Edmonton population subscribe to a religious belief system. These include Christian, Muslim, Sikh, Buddhist, Hindu, Jewish and Traditional Indigenous Spirituality; the largest of which is Christian at nearly 60%. Edmonton also resides on Treaty 6 Territory and has the second largest urban indigenous group with 76,000 Edmontonians identifying as either First Nations, Inuit or Métis—roughly 6% of the population. The Indigenous population is the fastest growing population in Canada: four times the growth rate of non Indigenous populations.
Business Events Legacy Council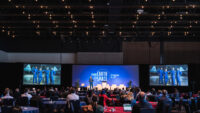 Are you a leader or decision maker in one of Edmonton's key economic sectors, looking to attract growth and investment through business events in our region? Consider joining the ranks of other ambassadors on Explore Edmonton's Business Events Legacy Council.

The Legacy Council is a platform for our city's innovators and thought leaders to contribute to the ongoing economic growth of Edmonton while also reinforcing our reputation for excellence in academic research and business.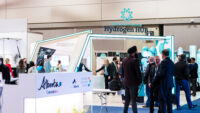 For more on growth and investment in Edmonton's key sectors, contact Edmonton Global.
For more on how Explore Edmonton can help connect you with sector experts or tours for your next business event in Edmonton, contact our team or submit your RFP.