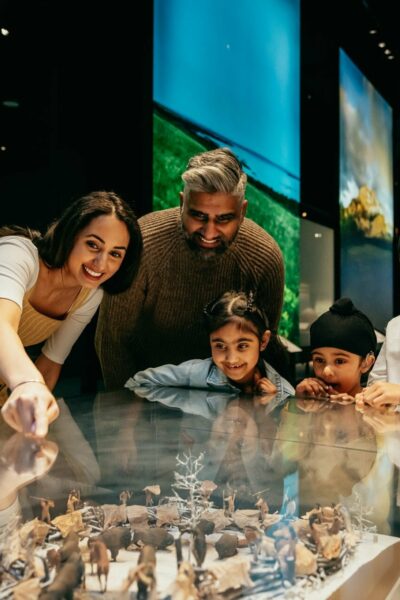 Explore Edmonton Presents: Landmarks & Legends
Edmonton is more than just a city—it's an icon! Get ready for mind-blowing attractions, jaw-dropping festivals, and unforgettable moments that'll make you want to shout, "I was there!". Join us as we showcase some of Edmonton's most legendary experiences through a captivating video that will leave you breathless.

Check out 'Landmarks & Legends' presented by Explore Edmonton, created in partnership with Cooper & O'Hara. Follow Explore Edmonton on Instagram, Twitter, Facebook, TikTok, and YouTube for cut downs, sneak peeks, and more excitement!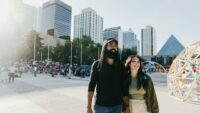 This video could not have been possible without the contributions & support from our community members.
Flying Canoe Festival
Rogers Place
Elk Island National Park
Telus World of Science
Royal Alberta Museum
West Edmonton Mall
Silver Skate Festival
Woodwork
OEG Sports & Entertainment
Oilers Drum & Brass

And many more!
Explore Edmonton Presents
'Landmarks & Legends' is part of the "Explore Edmonton Presents" series. This collection of captivating short stories celebrates the vibrant spirit found only in Alberta's Capital. Immerse yourself in heartfelt encounters and experience the beating heart of our city. Stay tuned for more exciting stories featuring Edmonton's arts & culture scene, iconic attractions & festivals, nightlife, and Indigenous experiences.
The Stories Behind the Icons
Discover the vibrant tapestry of Edmonton's cultural landscape with articles that highlight West Edmonton Mall's rich history and the enchanting allure of the renowned Edmonton Folk Festival!

Whether you're a thrill-seeker looking for adventures, a culture aficionado seeking artistic masterpieces, or a food lover craving culinary delights, you've come to the right place. For more awe-inspiring activities, explore Edmonton's iconic attractions, legendary festivals, and nonstop events that make this city truly remarkable!