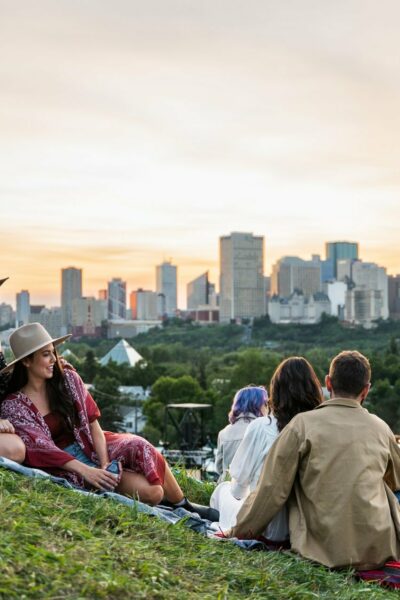 Your Guide to Folk Fest 2023
This year, the Edmonton Folk Music Festival takes place August 10-13 at Gallagher Park as usual, and there are some single tickets up for grabs for Thursday and Friday evening! As far as iconic Edmonton experiences go, 'Folk Fest' tops the charts as a world class music festival thousands flock to every year, and has grown massively since 1980 when it first started. If you've never visited the fest, what are you waiting for?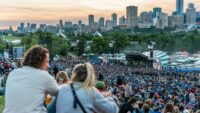 On Thursday evening, the Main Stage runs from 6:45pm until 11pm, and kicks off with an impressive line-up including DakhaBrakha from Ukraine, American duo Watchhouse, and Canada's own Feist! How's that for starters?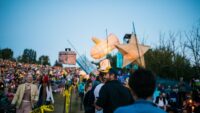 Friday is a great night to attend, especially if you've never been to the festival because the small stages are open from 6-9 pm. Here's where the magic happens. Musicians from different bands are brought together and easy flowing jam sessions of mind-blowing proportions take place. An example? This year Jill Barber, Danny Michel and Maria Dunn will share a small stage. Friday night also means the artisan market opens!
Hungry? The food trucks are plentiful! Coast Lunch Box is worth a visit for great sandwiches, and check out Filipino ice cream brand Sosyal Scoops. Steve and Dan's will also be at the festival this year with fresh fruit.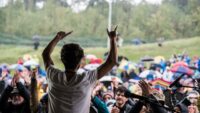 Folk Fest's beer garden is a legendary gathering spot to grab a cold beer or glass of wine with friends. Since last summer, when the festival returned after a two-year absence, folks are welcome to bring their drink back to their tarps to enjoy! Very civilized to sip while you catch some live music, and a welcome option indeed.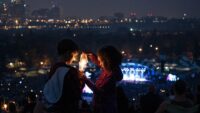 First time festival goer? Low-to-the-ground lawn chairs are allowed – anything too tall blocks the view of people sitting behind you, even with the natural amphitheater setting. Remember to bring a blanket for chilly nights, dress according to the weather, and bug spray is wise, because mosquitos love festival goers.
Since tickets for Thursday and Friday evening are going fast, we suggest you purchase now! Tickets are sold here.