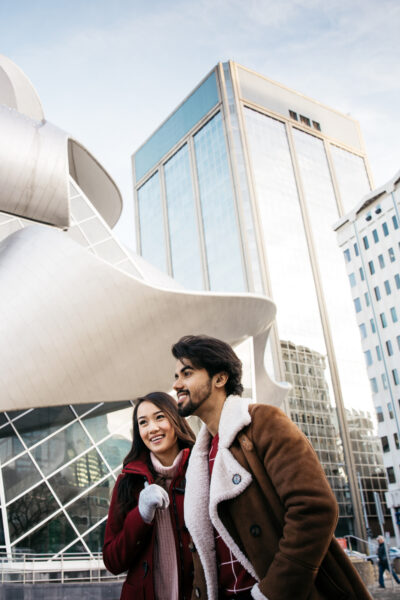 Edmonton Is...Ready to Be Explored
If you haven't visited Edmonton in the last few years, we're here to tell you that you've made a big mistake... huge. You've been sleeping on a city-wide glow-up. Pack your bags, leave your preconceived notions at the door, and get ready to rediscover Alberta's dynamic capital!

Edmonton serves up the perfect blend of big city vibes and exhilarating outdoor adventure. Explore the vast boreal landscapes where the bison roam, then dine at Canada's hottest local taprooms and innovative eateries in the newly developed Ice District. With countless boundary-pushing festivals & events and an endless list of jaw-dropping attractions, there's no shortage things to do to fill your stay.

Edmonton is for free-spirited adventures. Edmonton is not your grandpa's getaway. Edmonton is Alberta's capital city for a reason. Edmonton is not what you remember.

Edmonton is ready to be explored.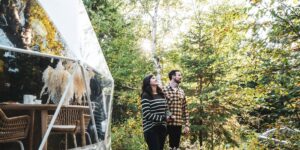 Boring isn't even in our vocabulary. From the continent's first, biggest and wildest Fringe Theatre Festival to an enormous shopping mall that spans 48 city blocks, Edmontonians have never been afraid to do things a little differently. Camping with bison? Check. Partying under the aurora? You got it. Surfing on the prairies? No problem. As one of Canada's youngest and fastest growing capital cities, Edmonton is a hotbed of cultural diversity that embraces new ideas and experimentation.

Experience what 18 hours of sunlight a day feels like in the summer, or how the first snowfall transforms the river valley in winter. For more inspiration, check out our jam-packed event calendar or our amazing attractions to start planning your trip!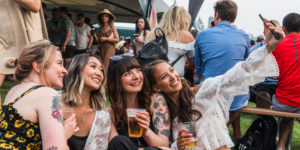 Lacking Arts & Culture? Couldn't be more wrong.
Edmonton shines as an arts and culture hub with awe-inspiring experiences happening year-round. In the heart of downtown you'll find the Arts District, home to the Royal Alberta Museum, the Art Gallery of Alberta, the Citadel Theatre, the Winspear Centre, and Churchill Square.

Amiskwacîwâskahikan, also known as Edmonton, is located on Treaty 6 Territory, home to many nations including the Cree, Saulteaux, Blackfoot, Sioux and Métis People. Discover the stories that have shaped Treaty 6 Territory at the new Indigenous Experience at Fort Edmonton Park, immerse yourself in the culture at Métis Crossing, take an Indigenous-led tour, or taste the inventive meals created by trailblazing Indigenous chefs.

Did someone say festivals? We're talking Shakespeare under an open sky, a winter festival with sculptures made of ice and fire, multicultural showcases of inspiring proportions and that's just the beginning. With over 50 festivals annually, there's no shortage of excitement to fill your stay — whether it's 30 degrees above, or below.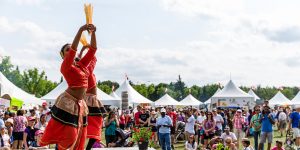 Too Cold? That has never stopped us.
Here in Edmonton, we embrace the magic of the season. We make Old Man Winter proud with outdoor winter patios, city-wide snowball fights, deep freezer races, and our spectacular view of the Northern Lights. The sun even sticks around when the temperature drops in the winter, which makes for Instagram-worthy shots of our snow-covered landscapes.

Our winter festivals will freeze your toes, and melt your heart - Silver Skate, Flying Canoe Volant, Deep Freeze, Ice on Whyte and All is Bright are all on the docket this season.

Take it to the next level and cross-country ski through over 160 km of trails found within the North Saskatchewan River Valley. Snowshoe while spotting woolly plains bison through rows of pine trees at Elk Island National Park. Then channel your inner Jon Snow and climb a towering ice wall at the Edmonton Ski Club.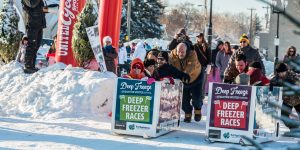 Stuck in the 80's? Gag me with a spoon.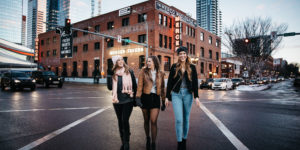 Full of Chain Restaurants? Where have you been?!
With an endless supply of award-winning chefs, you can see why independent restaurants are thriving in Edmonton. Pack your stretchy pants and take your taste buds on a journey to some of the hottest craft beer taprooms, hyper-local bistros and indie bakeries in Canada. Pro-tip: arrive thirsty and hungry for flavours that span far beyond the Canadian border.

When the temperature goes up, kick back on one of the city's legendary patios and enjoy over 17-hours of sunlight. When the snow starts to fall, slap on a parka and embrace all the fun of dining in a geodesic dome or winter patio. Hop on a 15 passenger U-shaped bike and pedal your way through Edmonton's top craft beer taprooms with Urban Pedal Tours, enjoy a luxury picnic at the stunning University of Alberta Botanic Gardens, or take in a true farm-to-table experience at a long table dinner at Prairie Gardens or Old Red Barn. Wherever you choose to dine, your tastebuds will thank you!