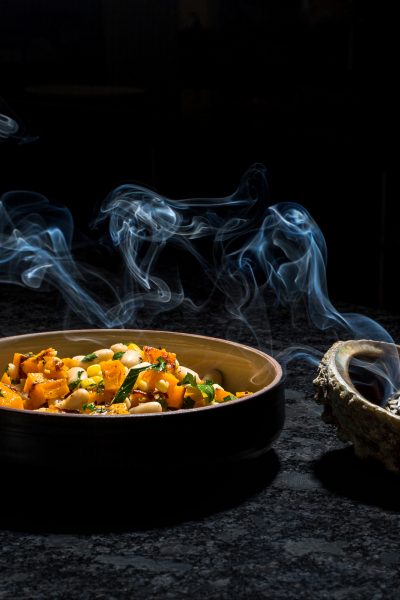 Indigenous Chefs in Edmonton
Indigenous Chefs in Edmonton are serving up incredible dishes that you've got to taste. Check out this list of trailblazers that are thriving in Edmonton's culinary scene, bringing rich history and mouth-watering recipes that you'll be craving for days to come.
Siblings Brad and Cindy Lazarenko own and operate favourite local eatery, Culina. They run a location at the Muttart Conservatory, as well as their new takeout concept, Culina To Go, which is located in the trendy Oliver Exchange Building. Brad and Cindy are Métis, and to pay homage to their roots, have created Indigenous Mondays at their restaurants. Meals on Mondays centre around the Three Sisters ingredients— maize, beans and squash because the three ingredients are utilized in Indigenous culture and grow heavily around Alberta. Brad and Cindy use traditional ingredients to create amazing, delicious dishes with their own unique spin.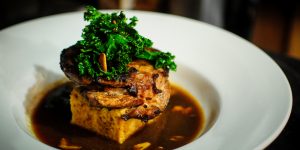 From Mushkego - Treaty No. 9, and currently residing in Edmonton, Scott Iserhoff is the owner and operator of Peipeicheiow Pop-ups and Caterings. Using ingredients from the land (and sometimes right from the North Saskatchewan River Valley), Scott's food tells a story. Whether it's re-purposing traditional ingredients to make something new, or paying homage to his ancestors and dishing up family recipes, like his kokum's blueberry cheesecake, you are sure to be satisfied! Scott's catering can be found at events around the city.
Shane Chartrand is one of Canada's leading chefs and a front runner of Indigenous cuisine in Canada. He has competed on shows like Chopped Canada and Iron Chef, and has also been a part of the Cook it Raw campaign and has participated in the Red Chef Revival television series. Shane uses his Indigenous heritage to influence his cooking, adding flair to his food.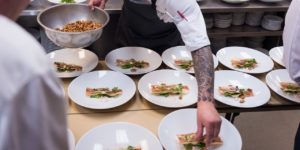 Christopher Ian Gladue is originally from Big Stone Cree Nation. After spending time working in the oil and gas industry, Christopher saved his money to pursue his culinary dream. Christopher realized, while following the powwow trail selling Indigenous inspired food, that everyone should have the chance to try this type of cuisine. This was the catalyst for Christopher's journey in Indigenous cuisine. He eventually opened the acclaimed food truck Native Delights, and later created Pânsâwân — a traditionally smoked dry meat now sold across Canada in a variety of retailers, including Safeway. During the summer season, you may be lucky enough to stumble upon the Native Delights truck cruising around Edmonton selling an assortment of bannock tacos, bison burgers and more! If you happen to miss them, don't worry — they are open Saturday and Sunday at their permanent location at 12011 111 Avenue NW.