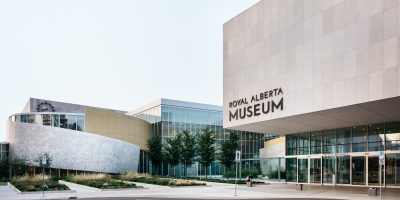 Royal Alberta Museum
82,000 square feet of history.
The Royal Alberta Museum is Western Canada's largest museum, bringing you more than 82,000 square feet of exhibition space, and housing a large and wide-ranging collection of artifacts to foster wonder, inquiry and understanding about Alberta. Pull the curtain back on Alberta life and landscape in a remarkable journey from petroglyphs to prehistoric dinosaurs, and from 500 generations of First Peoples to new beginnings on the windswept prairies. Feed your curiosity here.