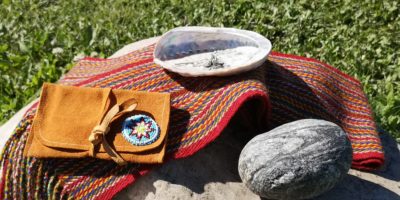 Talking Rock Tours
Science for the mind, stories from the heart, and history of the land.
Contact Information
Street Address

Various locations around Edmonton, Alberta
For the 2022/2023 winter season, Talking Rock Tours will only be offering Elk Island Snowshoe Tours, and only on Sundays.

Experience the geology of Edmonton like never before. Talking Rock Tours provides interactive experiences that tell the story of the land with a Métis guide and geologist who combines his culture and knowledge of geology. He currently offers tours of Edmonton's historic river valley, Elk Island National Park and much more. So come experience the geologic wonders of Alberta, and immerse yourself in the Indigenous stories of our past. Check out their website to learn more about the custom tours, discovery tours, and school workshops.