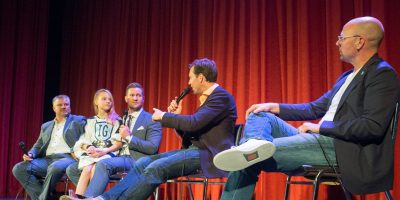 Northwestfest
Take in Canada's longest running documentary film festival!
May 4 – May 14, 2023
Time

Street Address

Metro Cinema at the Garneau Theatre - 8712 109 St, Edmonton, Alberta
Welcome to the ultimate cinematic celebration of real-life stories – the NorthwestFest International Documentary Festival! This exciting event will introduce you to the year's hottest new non-fiction films. The films are shown at The Metro Cinema, located inside the historic Garneau Theatre.
Northwestfest is Canada's longest running documentary film festival. In past years they have proudly presented the exclusive Edmonton premieres of films such as Hired Gun, How to Survive a Plague, RBG, SpiderMable, and Three Identical Strangers, just to name a few. Northwestfest is Western Canada's leading destination for documentary, so get ready to discover your new favourite doc this May!

Photo credit: Heiko Ryll