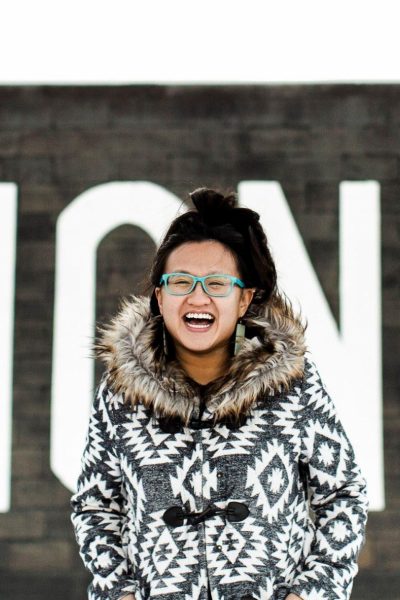 Celebrating Women Entrepreneurs in Edmonton
Learn about some of the many incredible women entrepreneurs who make Edmonton the city we know and love. One thing's for certain - there's no shortage of inspiring women in this city!

Header image provided by: Dallas Curow
Lane Edwards: PURA Botanicals
Lane Edwards was influenced by her family's knowledge of holistic medicine, and embarked on a journey of creating natural skincare and fragrances. While expecting her first child, her sensitivity to conventional beauty products led to the birth of PURA Botanicals. Fueled by a desire for purity and performance, PURA Botanicals stands as a testament to Lane's commitment to clean beauty.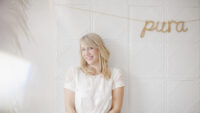 "My mom was a big inspiration for me. She lost her battle to multiple sclerosis in 2013. She taught me so much about the importance of self-care, listening to your intuition, and surrounding yourself with genuine, kind-hearted people. As a mother of three today, I'm also inspired by my children and husband who have supported me in building a sustainable business and going after my dreams while juggling a family."
In a crowded industry, PURA Botanicals sets itself apart by leading the way with originality and authenticity. Their inspiration comes from a genuine desire to make the world better and a deep love for nourishing others with the purest plant-based ingredients. One standout product is the Overnight Watermelon Mask, which becomes a beloved choice, especially as autumn sets in. It's like a refreshing drink for your skin, providing unmatched hydration and nutrition to quench dry skin. Another star in their lineup is the Ambrosia Beautifying Serum, a true gem with incredible healing properties, like liquid gold for your skin.
Lane's advice for future women entrepreneurs?
Make sure you know and understand your 'why.' Even if that 'why' evolves overtime, it really has to be from your heart. A strong purpose to drive you when it gets really tough, and it will get really tough. You'll need it to persevere.
Linda Hoang: Blogger & Digital Strategist
As the woman behind the guide to Edmonton's Instagrammable Walls and the International Cat Festival, local social media maven, blogger, and digital strategist, Linda Hoang is a go-to resource for the best to see, do and eat in Edmonton. She is inspired by the work of innovative local entrepreneurs like fashion designer Alèthe Kaboré of KYN Apparel (who custom made Linda's all-time favourite jacket) and Rochelle Ignacio of Black Owned Market - an organization which supports and highlights the Black community including Black creatives, entrepreneurs, and businesses.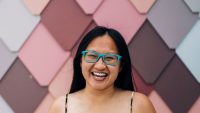 This blogger and community leader's list of remarkable projects keeps growing. She recently co-founded a new anti-racism education tool called StopRaceBasedHate.ca, an online resource that gives people the words and confidence to call out racism in an effort to create a more anti-racist community.
In the near future, you can also expect to see more Instagrammable Wall and Food Crawls coming this spring/summer and be sure to sign up for her free email newsletter, Lindork's Lists, for the latest and greatest.
In true Linda fashion, she is using this opportunity to shine a spotlight on the countless other women-owned businesses in the city. Linda recommends referencing this list of 41 Edmonton area Woman Artists, Makers and Entrepreneurs or checking out her Women-Owned Businesses in Edmonton article. You can also find many amazing Black and women-owned businesses through Black Owned Market Edmonton.

Linda's advice for future women entrepreneurs?
Connecting with the community and sharing those moments online along the way - the good, bad, tough, fun, whatever those moments may be, humanizes you and makes your business special because it's yours. People want to work with you. People want to buy from you. People want to support you. You become the unique and selling feature of your business, which I think is pretty cool.

Seble Isaac: Tiramisu Bistro
If you've been walking down 124th Street recently, you've probably seen Tiramisu Bistro. It's a standout in a district known for it's legendary dining (we're talking the likes of Bodega 124 and RNG RD).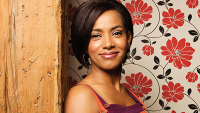 Born in Ethiopia, Tiramisu's owner - Seble Isaac - was inspired to open this Edmonton staple after reflecting on her time in Italy, her travels, her journey as a mother and the culmination of her experiences so far. "The cafe has been a representation of my life," she says, "it has evolved with my family, my children and myself throughout the years".
Seble loves that there is so much space to be creative in Edmonton. While being a smaller city, it has a big city feel; people are always eager to help their fellow neighbours and businesses - when something happens here, you hear about it quickly.

Speaking of supportive neighbours, Tiramisu's owner draws inspiration from the other amazing entrepreneurs on 124th Street, like Angela Larson, the owner of Swish Vintage. Angela pursued her passion for vintage clothing long before it was 'in' to do so. She uses her own uniqueness to fuel Swish Vintage, something Seble says is driven by a combination of her passion and personality.


Seble's advice for future women entrepreneurs?
Decision making is painful, and fear is always present, but you just have to have the courage to go through the 'what if's'. Allow your imagination to guide you and just do it!

Rochelle Ignacio: BOM YEG
When Rochelle Ignacio isn't providing consultation surrounding diversity, equity, inclusion, and psychological safety as a Safety & Inclusion Specialist, you can find her bolstering the community as a managing partner and core team member of Black Owned Market (BOM YEG) - a volunteer run collective which exists to uplift Black businesses in Edmonton.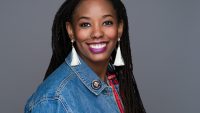 Alberta's capital has been Rochelle's home since 2008, and she couldn't think of a better place to start her first business. Everyday she meets new entrepreneurs, which she says provides her with the energy to continue expanding operations.

"Edmonton is a hub for start-ups and I find that everyone is willing to share information or barter for goods and services," she remarks. "The entrepreneurs I have connected and collaborated with are so down to earth and friendly. I truly believe they want BOM to grow and continue to become a permanent part of Edmonton's cultural fabric".

This local business owner and advocate works with an entire collective of outstanding women and is grateful to have a wider community that she interacts with every single day. She recently connected with Sina Zere from Buff Experts & Buff Waxspot, who provided feedback and resources which will help Black Owned Market to grow. "Sina is an incredibly genuine and kind human," Rochelle says, "in addition to being an incredibly talented and smart business owner".


Rochelle is excited to see how BOM YEG evolves over the next year and can't wait to share this growth with the community. If you're interested in volunteering with the team (and gaining valuable skills while giving back to the community), you can reach out to hello@bomyeg.ca to learn more. You can also find BOM YEG at their ongoing retail pop-up in partnership with Unite by TMK on the 2nd floor of Kingsway Mall!

Rochelle's advice for future women entrepreneurs?
My last piece of advice is to start your business! We never created BOM to become an ongoing organization and I don't have a business background. If BOM can do it, then so can you!

Kirsta Franke: The Public, Wild Heart Collective
Kirsta's entrepreneurial path began at just 23 years old. A born and raised Edmontonian, she credits the community for her success, "I am grateful everyday for the support and connections I have made here," she reflects, "I don't know if I would be where I am today if I chose to start my career in another city". It's no stretch to say that Edmonton is grateful for her as well - she is the woman behind countless events and programs that make the city a vibrant place to live, work and play.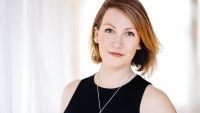 In 2019, she co-founded The Public, a new 15,000 square foot food incubator and hub in the city's core, which can be found in the historical Central McDougall Neighborhood. This facility will be the first of its kind in Alberta, working with market vendors, farmers, culinary creatives, chefs, producers, educators, and more. After some delays opening the food hub, Kirsta is excited to finally open The Public this summer/fall to food lovers and food makers in the city.


Kirsta's advice for future women entrepreneurs?
You never know if you don't ask. You deserve a seat at the table, so take it.
Robyn Kerr: Runaway Workout Club
Runaway Workout Club blends instructor-led run intervals with dynamic, high-intensity exercises for the ultimate workout. Runaway is all about instilling a sense of accomplishment and a feeling of connection - something we've all been craving over the last couple of years. Robyn and her team have created a place where people can be individually challenged and most of all, have fun. You do not need to consider yourself a "runner" to take a class at Runaway.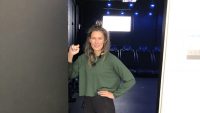 Robyn draws inspiration from legendary local business owners like Kendall Barber, co-founder ofPoppy Barley. Thoughtfully designed in Edmonton and ethically crafted in Mexico and Brazil, this Edmonton-made business makes stylish footwear and leather goods. She loves the story behind Poppy Barley and admires Kendall's drive and determination.

On the horizon, Robyn is excited to be offering a new class option called "All Run". In this 45-minute class, you spend approximately 40 minutes on the treadmill running instructor-led run intervals and then they cap it off with 5 minutes of core work. Dust off your sneakers and try something new! Your body (and your mind) will thank you.


Robyn's advice for future women entrepreneurs?
As a new entrepreneur during very different and difficult times, I would say my biggest learning has been to know when it is best, and sometimes even advantageous, to let go and move in a different direction and when to be unyielding on your path forward. Finding a balance between staying the course, giving your idea enough time to get off the ground and when it is time to make changes.

There are many more women-led businesses that you can support here in Edmonton. From retailers to restaurants and everything in between, you'll find women entrepreneurs at the helm!