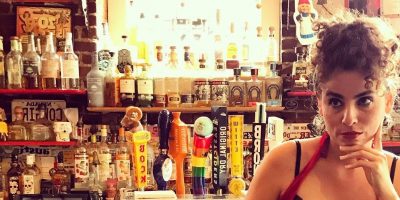 Mercury Opera Presents Carmen
Experience Bizet's ground-breaking production of Carmen the seductress.
In a ground-breaking production that defies operatic convention, Mercury Opera immerses its audience in two contrasting locations: Act 1 begins in the Commodore Restaurant and moves the crowd to the neighboring Casa Pedro (Chez Pierre Cabaret) for Acts 2, 3 and 4. Go on a wild adventure and journey through El Paso, Texas and Juarez Mexico in Bizet's tale of Carmen the seductress. This is an 18+ show.

Note: there is also an all-ages concert-style matinee taking place at Have Mercy on August 4.