Things to Do for Valentine's Day in Edmonton
Remember the good ol' days of elementary school when Valentine's Day simply meant passing out little heart-shaped cards to all of your best buddies? There was no pressure to plan the ultimate romantic date night. Just "I choo-choo-choose you!" and "Let's bee friends". Well, times have changed, and you've got some planning to do.

Whether you're looking to keep things exciting with a long-time love or treat your friends to a pal-entine's day to remember, we've got you covered with this guide to all the epic things to do on Valentine's Day in Edmonton. Romantic restaurants, dreamy activities, and charming experiences are all on the menu. Date night just got a little more exciting!


Looking for a Valentine's gift that your partner will actually love? Look no further than Edmonton's local retailers and boutiques. Some of our go-tos include Harrow, Red Ribbon, Jaisel, Poppy Barley and The Helm... but that's really just the tip of the local-shopping iceberg. You can also plan an outing to the Black Futures Market (February 5 & 6) presented by BOM YEG and the Art Gallery of Alberta to pick up a special gift created or curated by one of the talented artisans. Think outside the chocolate box and consider giving your love an experience like a virtual or in-person cooking class from Get Cooking!

Freeze your Toes, Melt your Heart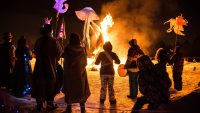 Take your partner out on a winter adventure with Silver Skate Festival (February 11-21, 2022). Wander through the snow garden, explore the magic of the folk trail and artistic installations, or learn more about Alberta's Indigenous story in the heritage village. Lace up your skates and impress your date with a triple axle... Elvis Stojko has nothing on you.

A Rapid Fire Kind of Love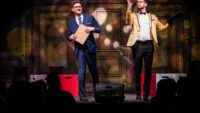 Test out your loved one's sense of humour with Rapid Fire Theatre's Valentine's Day Show. This world-renowned troupe has been making Edmontonians laugh their butts off since 1980. The completely improvised show will have fun with dating, relationships and romance. Who knows – you might even have a chance to get on stage!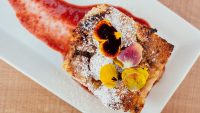 Edmonton is overflowing with award-winning restaurants that are perfect for special occasions. Check out Uccellino for some of the best Italian dishes you've ever savoured in an elevated atmosphere. Head to Bianco for the perfect pairing of craft cocktails, a curated wine list and fire roasted pizza. Get romantic Paris-style and book a table at La Petite Iza. For an intimate atmosphere, spend the evening at Dogpatch - an adorable new bistro in Riverdale.

Many restaurants are also offering delivery or curbside pick-up, so you have the option to enjoy a world-class meal in the comfort of your own home. Wherever and however you dine, make sure you save room to share dessert!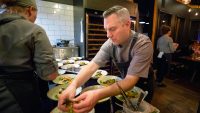 Still hungry for more restaurant suggestions? Look no further. If you've ever been to RGE RD, you know that they serve up mind-blowing meals that you'll remember for years to come. This Valentine's Day, they are offering your choice of 2 extravagant multi-course dining experiences. Optional beverage pairings will also be available during your visit. Our mouths are watering just thinking about it!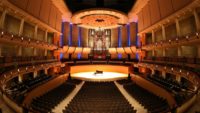 Get swept away by a classical concert, brought straight to your living room courtesy of the ESO Virtual Stage. This digital subscription features new, exclusive virtual content from the Edmonton Symphony Orchestra. Turn the lights down low, cozy up on the couch (or lay out your bearskin rug) and get ready to show your love how classy you are... as if they didn't already know!

Make 80's Tom Cruise Proud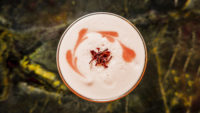 Looking to take your cocktail game to the next level? Ok, if you haven't seen the classic eighties movie, the title of this section might not make a lot of sense. But that's ok, we're moving right along here. Chef Table Living is offering a way to experience and support local restaurants by bringing you at-home Beverage Kits. Included in the kit are all of the bottles and ingredients needed to create these advanced cocktails, as well an instructional video from a local chef taking you through how to make their inspired libation. Cheers!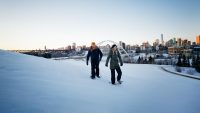 Plan a day out exploring the vast expanse of urban parkland known as the North Saskatchewan River Valley on snowshoes. First stop: Totem Outfitters or River Valley Adventure Co. to rent your gear. Before you know it, you'll be off on an expedition through Edmonton's beautiful boreal landscapes. Cap off the day with a hot chocolate from Little Brick, Credo or Square 1 Coffee and you're pretty much engaged. That's right, it's just that easy.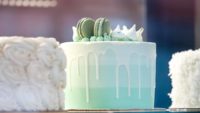 The best way to a person's heart is through their sweet tooth, and lucky for us, Edmonton's bakeries deliver the goods... baked goods that is. Stunning cakes, beautiful macarons and creative cookies are all up for grabs. Here are just a few of our favourites:
Ordering something extra special? Make sure you check the lead time on items like personalized cakes or gift baskets and be sure to order early!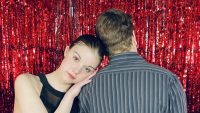 Snap the perfect couple's pic at Sid's Selfie World in the heart of Old Strathcona. Here you'll find a collection of unique and quirky backdrops that will help you nail the shot. Book a time slot, then have a blast making memories that will last a lifetime. Remember, you can always crop your partner out if you break up!