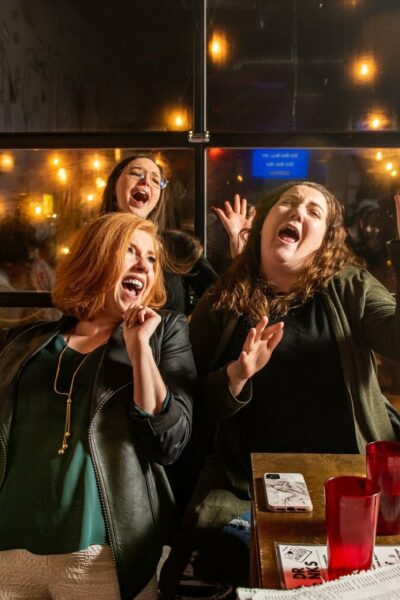 Where to Dance in Edmonton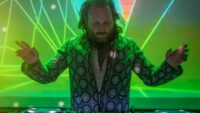 "My brother Byron and I grew up here, in Old Strathcona, not far from where The Grindstone is today. I grew up looking up to places like The Bower and The Common. I'd hop on the bus to Foosh to pick up records. Seeing those folks build their community and their impact on the city was always so special and important to me."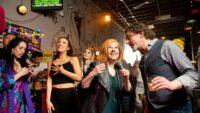 "The Grindstone started 12 years ago when Byron put together a theatre company to do their improv show, The 11 O'Clock Number, evolving into more productions and improv classes. They moved around the city until Byron and I conceptualized the idea of a new venue in Edmonton. We wanted a space for people who care about the performers and community to come and hang out." In 2018, The Grindstone opened its doors.
"Nine years ago, I started SWEAT as a party," Joses begins, recalling the birth of SWEAT, renowned for its disco-themed events. "We did a monthly party for about seven years before the pandemic, and I had been DJing around town," Joses explains, "but felt like there was a little hole in the disco zone. Then, coming out of COVID, we kicked off a weekly party at The Grindstone."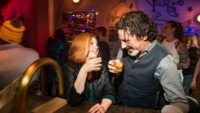 The synergy between The Grindstone and SWEAT was a natural progression. "You can hit a comedy show at 7pm or 9pm, then stay for the afterparty at 10pm. That opened the doors for us to include music and dancing into the space. When we started SWEAT, we placed importance on collaboration inside the party, with visual artists, designers, photographers, and dancers. We've had a VJ performing with us for years, which really adds to the vibe of the space. Adding dancers and extra design elements when we can keeps it funky, fresh, and fun."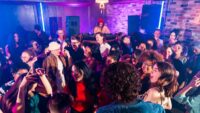 When it comes to hitting the dance floor, Joses is the ultimate guide. "If you're looking for soulful, deep house, check out The Bower. Chvrch of John plays techno and bass house, plus EDM. The Common/99ten is another key player for clubs that really care about the music. Hip hop is it's own thing for drawing in an audience and having genres within it. The Common plays more 90s-2000s and underground hip hop. And of course, The Grindstone is your spot for disco and house."

In Edmonton, it's all about community. "When we wanted to make SWEAT a weekly event, we decided that we had to do it on Fridays, because Saturdays are For Those Who Know at The Bower, so we decided to have pop-up rotating monthly dance party events on Saturday nights like 'STUD' queer men's night, Edmonton Bass Society, or Soundgarten Techno nights. Those are the weekly electronic music happenings in the city that give people the chance to dance all weekend."
Head to The Grindstone on Friday evenings to experience SWEAT for yourself, and keep an eye out for special event collaborations around the city! Beyond these funky events, Disco in the Park, presented by The Grindstone and SWEAT, has become an annual summer staple. This annual off-the-hook music festival takes place over August long weekend and brings together young and old to let loose and dance!
"We really believe in what we're doing as far as supporting theatre, providing a space for art, and adding to this amazing cross-over community that we have between the artists in the city. We've got musicians, theatre performers, comedians, DJs, etc. all hanging out in the same space and being involved. It's been awesome for me to be able to pursue my passions in music, hosting, and community events."