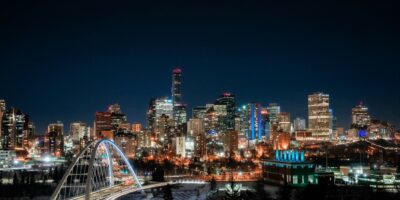 Garneau String Quartet Concert Series
Harmony in Resonance.
October 2, 2023
Time

Street Address

Muttart Hall - 10050 MacDonald Drive, Edmonton, Alberta
Join us for the first concert of the series, featuring Desmond Hoebig (cello) and the Garneau String Quartet! The Garneau String Quartet was founded in the community of Garneau, Edmonton, and is the quartet-in-residence at the Conservatory of Music. This year they've been facilitating the Chamber Music Academy and presenting a series of concerts.
Performers:
Desmond Hoebig (cello)
Garneau String Quartet: Robert Uchida (violin), Laura Veeze (violin), Keith Hamm (viola), Julie Hereish (cello)
Program:
Cello Suite No. 3 in C major, BWV 1009 / J.S. Bach
String Quartet No. 1 / Szymanowski
String Quintet D. 956 / Schubert