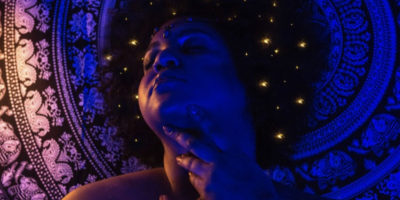 Fall by the Fireside Outdoor Concerts
An evening with Singing Shaman D'Orjay fusing opera, soul and the heartland.
September 26, 2020
Time

Street Address

Casa Rosso - 9320 102A Ave NW, Edmonton, Alberta
Mercury Opera presents Fall by the Fireside, a series of intimate and socially-distanced outdoor concerts at Casa Rosso. Hot on the heels of a hugely successful Summer Lemonade Series, Mercury Opera extends their outdoor offerings with local artists taking the stage in a mash-up of "classical and more" genres before the frost sets in. So bring a blanket, your favorite tipple, and snuggle up (with your cohort(s) of course) and join Mercury Opera in their effort to banish the blues while supporting local art and artists.
Performing for nearly two decades both locally and abroad, D'orjay is known to local audiences for her Soulful Singalongs (formerly YEG Gospel Brunch) and recently gained recognition across Alberta for her original country music, as featured on The Blue jay Sessions.
"D'orjay has the vocal soul of Chris Stapleton and pitch of Alicia Keys, a force that listeners are lucky to reckon with." - Cory Schachtel, Avenue Magazine