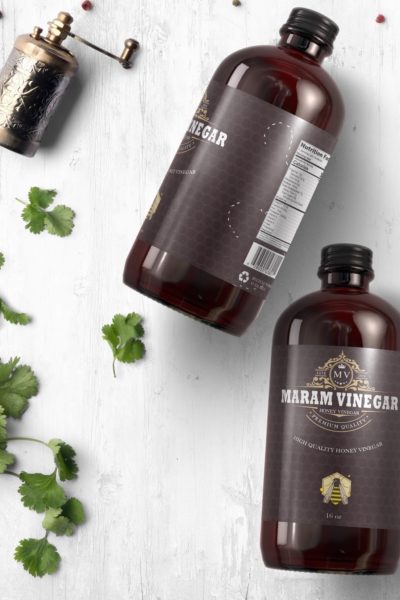 Welcoming Newcomer Entrepreneurs with EdmontonEats
For generations people have immigrated to Edmonton from around the world to become an important part of the cultural mosaic that makes this city so extraordinary. By coming here in search of a better life, newcomers bring diverse perspectives, experiences and businesses - enriching the communities that they now call home.

Nothing brings people together like a good meal. Whether we're sharing stories around a dinner table, sending recipes to a distant loved one online, or delivering groceries to a neighbour who may not have the means to pick them up themselves—there is something about food that connects us. And connection is something we are all craving right now.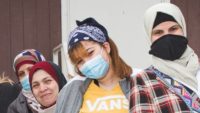 Founded by Maureen Murphy-Black, EdmontonEats takes this idea a step further by connecting immigrant or refugee families interested in sharing their culinary expertise with other Edmontonians looking for great food and unique experiences. Their mission is to provide new residents with both economic opportunities and the chance to build social connections within their communities. They engage the various talents of newcomers to make their events a success - from photographers to florists to home chefs and everyone in between. EdmontonEats also works in collaboration with industry leaders like Chef Cindy Lazarenko of Edmonton's celebrated Culina family of restaurants to provide mentorship to the program's participants.

Past events have included Flavours of Somalia and a Taste of Libya, as well as Holiday, Valentine's Day and Mother's Day cultural box events where you could order curated boxes featuring thoughtfully chosen recipes, spice blends and ingredients from Libya, Syria, Bangladesh and more.
We're inviting you to meet a few of the newcomer entrepreneurs who have made EdmontonEats a success. Read on to learn about the families who have undergone incredible journeys to build roots right here in Edmonton and discover how their hard work has contributed to the vibrant spirit of our diverse and growing city.
Najm Al-Tameeni: Maram Honey & Vinegar


Najm Al-Tameemi grew up in Al Foa, a port-town in the south of Iraq. In 2007, the devastation wrought by the war led him to seek safety in Syria as a refugee. During the eight years that he spent in Syria he worked in the field of honey and bee products. In Syria, honey is used to treat many diseases including Alzheimer's and obesity; it is also used in many cosmetic products. As a newcomer to Canada in 2015, Najm noticed that honey vinegar (think apple cider vinegar, but much better tasting) was not readily available in local stores and saw an opportunity to introduce this traditional ingredient to his new home.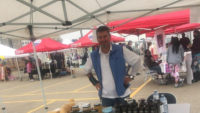 Najm has been developing honey vinegar products in partnership with a beekeeper in Athabasca who has been making organic honey for over 30 years. You could find Maram Honey Vinegar, which he named after his daughter, in the Celebration Box as part of the Holiday Culture Box Event with EdmontonEats. Honey vinegar can be used in salad dressings, on its own, or anywhere you would use apple cider vinegar for health benefits and added flavour. His product also can be found at Culina To Go and at the St. Albert Famers' Market in the summertime.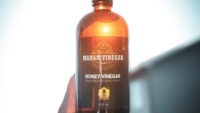 Though he has endured war, hunger and many hardships over the years, Najm never stopped striving to provide a better life for his family. On top of running his small business, he also teaches Arabic calligraphy in seniors centres around Edmonton and is an artist who pulls inspiration from both Arabic and North American styles. Najm has spent his whole life escaping war and seeking a peaceful community to set roots. To Najm, honey vinegar is a thank you to Canada, the place that saved him and his family.
Miguel Jimenez: BILD Photography


When Miguel Jimenez immigrated to Canada from Colombia with his wife and 2 daughters in 2019, they flew into Toronto, rented a car and embarked on a three-day journey to Edmonton with the hopes of starting a new life. For years they have captured beautiful photos throughout Latin America - but it was not imagery that was the challenge when starting out in a new country, it was the language barrier. The Jimenez family haven't let this obstacle stop them though; they use their talent in photography and videography to overcome any difficulty they face. A picture is worth a thousand words, after all.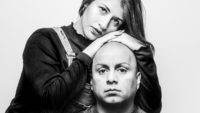 Today, Bild Photography captures stunning images for clients, families and special occasions. Miguel first crossed paths with EdmontonEats after winning a photography contest in his community. The contest organizer introduced him to Maureen, and he began taking photos of the EdmontonEats events. Working with EdmontonEats has not only provided the Jimenez family with employment but also an opportunity to meet people, learn from other cultures and to feel accepted. Miguel says that EdmontonEats has opened many doors for his local company and that he and his wife are infinitely grateful.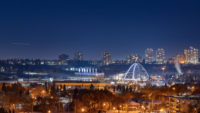 "Our goal is to touch lives through images", Miguel says, "We love what we do and we like that through what we do people are happy. We are proud to see moms looking at photos of their children, companies that can show their products, and people who can save memories or immortalize special moments". Miguel hopes that Bild Photography can one day open its own studio. He says that growth comes on its own, in time, when you do what you love.
The Gupta Family: LocalCart.ca

There's a new delivery service in town! The pandemic has highlighted an increased need for door-to-door delivery which allows community members to continue to support local businesses safely from home. And you can thank the Gupta family and LocalCart.ca for delivering the EdmontonEats Holiday Culture Boxes straight to your door this season (much more convenient than a chimney - take that Santa!).

LocalCart.ca started up just last summer and is owned by Chandrima Gupta and her 3 siblings, with the full support of their parents. These full-time students hope to grow their enterprise by connecting with more stores in Edmonton while maintaining their local values. They provide same-day shopping and delivery services from many businesses that you already shop at, plus, they have a specialized knowledge of ethnic groceries and can pick up everything you need!

This past summer, Maureen reached out to LocalCart.ca to help with the deliveries for the Taste of Somalia Event, which had to be run virtually because of COVID-19. Chandrima says that partnering with EdmontonEats has given her the opportunity to be a small part of their mission to support local immigrant and refugee families. This is particularly special because she knows first-hand what it's like to be an immigrant family in a new land.
Maria Edilma Pulido - Designs By Yourself

Beautiful flowers are a sure-fire way to brighten someone's day, and that's exactly where Maria Edilma Pulido's expertise lies. With nearly 3 decades of experience in the floral industry, Maria has grown her budding business from the ground up, and now shares her gorgeous arrangements with EdmontonEats to elevate their events.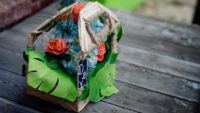 Her journey as an entrepreneur began in Colombia with a career in interior design. After starting a family, she opened her own flower shop which she ran for over a decade. She immigrated to New York and then to Canada, finally arriving in Edmonton in 2006. As a single mother of two boys, Maria's determination and love for her family led her to start a new life in a new city - not to mention, a new business called Designs By Yourself. Specialized in producing custom arrangements with fresh and artificial flowers, Maria has created intricate floral bouquets, baskets and displays for several EdmontonEats events. Maria's creations are completely tailored to the customers individual preferences, from the colours to the design and variety of flowers used.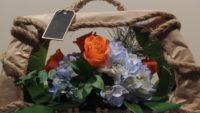 Maria believes that showcasing immigrant businesses is important to building strong community connections and making others feel a sense of home. While the COVID-19 pandemic has slowed things down a bit, Maria says it isn't going to stop her from fulfilling her dreams. Her goal is to open a storefront and e-commerce shop in the future so that her unique products can be as accessible and interactive as possible.