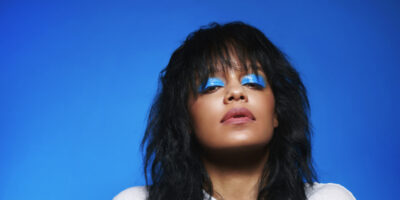 Edmonton PrideFest
Celebrate diversity, unity and love in the heart of downtown!
June 24 – June 25, 2022
Time

Street Address

Sir Winston Churchill Square, Edmonton, Alberta
The Edmonton PrideFest is back! Get ready to celebrate unity, diversity and love with two days of exhilarating free programming. On June 24, 'Glitter and Grease' starring the queen of Electro, Luciana, will have you partying the night away. On June 25, you'll find a family-friendly event where you can enjoy live music (ahem, did someone say Virginia to Vegas and Neha Batra?!), drag queens, DJs, and more as you tempt your taste buds at the food trucks and enormous beer garden. There will also be an LGBTQ2S+ market including organizations providing support to the community.

Hot off the press, the Edmonton Pidefest has announced Fefe Dobson will headline on June 25 - one thing is for sure, this is going to be an event to remember!

Put on your brightest colours and let's celebrate! Everybody say love!