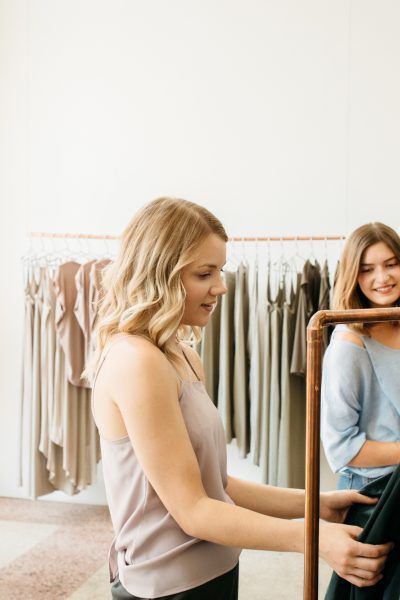 Hotels Near Downtown Shopping
There are tons of options to consider when choosing a hotel in downtown Edmonton, so we picked out a few of our favourite places to rest up in between shopping excursions. These hotels are just steps from 4th St. Promenade and City Centre Mall, and a short drive or taxi from the boutiques of 124th St.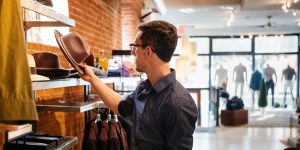 Crash Hotel
Situated in the heart of Edmonton's Downtown core, this trendy hotel is equipped with unique themed rooms and a stylish design. Enjoy a drink in the lobby's vintage cocktail & martini bar before heading across the street to an event at Rogers Place. Or "crash land" in your hotel room after a day of retail therapy.

Coast Edmonton Plaza Hotel
If it's an amazing location you're looking for, Coast Edmonton Plaza Hotel is pretty tough to beat. This is a completely full-service hotel - meaning if you want it they probably have it. Plus, you're only one block from 4th St. Promenade.

Matrix Hotel
Matrix Hotel's luxurious surroundings highlight the urban lifestyle of downtown Edmonton. This sleek and sophisticated hotel is a short walk from many of downtown's world-renowned restaurants and local retailers. Plus it's only 2 blocks away from the beautiful Alberta Legislature - we suggest taking a stroll through its expansive grounds after a day of boutique browsing.

Fairmont Hotel Macdonald
Living like a queen or king more your style? Originally opened in 1915, this chateau on the river offers 198 elegant guest rooms near everything downtown Edmonton has to offer. Plus, you can enjoy a meal at the hotel's award-winning restaurant, The Harvest Room, enhanced by a magnificent view of the North Saskatchewan River Valley.

Westin Hotel
The Westin Edmonton is an upscale downtown hotel with everything you need to have a comfortable stay. Plus, its right across the street from Workhall, one of Edmonton's favourite women's fashion boutiques, and just steps from City Centre Mall.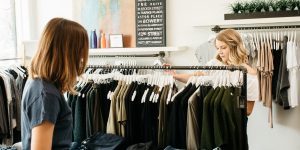 Union Bank Inn
Conveniently located in downtown Edmonton's Arts District, the Union Bank Inn offers 34 luxury, designer guest rooms. This boutique hotel is perfect for those looking for a unique stay close to City Centre Mall and downtown nightlife.

Holiday Inn Express Downtown
The Holiday Inn Express Hotel is a contemporary hotel with all the comforts of home. The ideal location makes it the perfect spot for a relaxing or productive vacation. Plus, you're right on 104 St. (4th St. Promenade), where you'll find many local restaurants and retailers dotted along this historic street.

Delta Hotels by Marriott Edmonton
Enjoy this boutique-style hotel, conveniently located downtown within the City Centre Mall. Choose from their unique spacious one-bedroom suites or their specialty jacuzzi suites. Bonus: this hotel was recently renovated!


For even more accommodations in downtown Edmonton (or elsewhere in the city) click here.