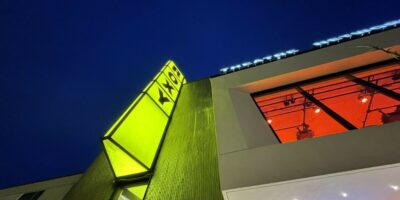 The Roxy Theatre
Challenging and engaging theatre comes to life!
The Roxy Theatre is back! After losing their iconic building to a fire over seven years ago, Theatre Network is thrilled to rebuild the inclusive, multidisciplinary space that will attract thousands of people to the 124 Street Business district each year.

Here you'll find the best of Canada's playwrights, actors, and set & production designers in an amazing collection of contemporary live theatre. Theatre Network also hosts the emerging artist festival, Nextfest - which featuresoutstanding new artists each year. The dedication to artists and risk-taking performances have helped Theatre Network become a vital hub in the Edmonton arts community!