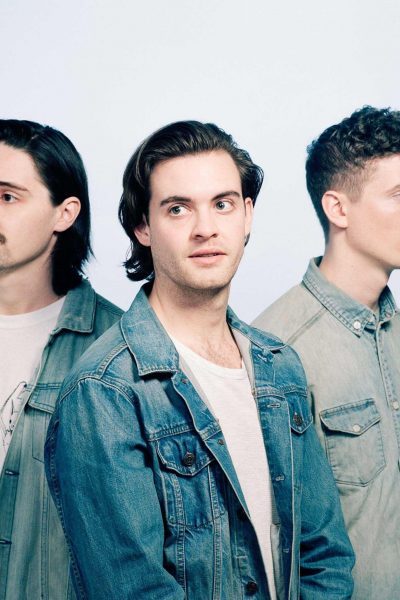 Scenic Route to Alaska's Guide to a Stellar Weekend in Edmonton
Edmonton is a city that is brimming with unique cultural experiences, delicious culinary endeavours and trendy locales, which can be a bit overwhelming no matter how many times you have visited. Luckily, the Edmonton-based musical trio, Scenic Route to Alaska, have done it all! Read on for their top picks of places to eat, and must-do experiences that make for a jam-packed weekend in the city, no matter the season.
THE NEXT ACT PUB
Located in Old Strathcona's theatre district, The Next Act Pub is the perfect place to spend a Friday evening sloshing down local brews and devouring some of the best burgers in town. The band's top picks? The Cameo or the PB&J burger of course!

PLAZA BOWLING CO.
Grab your pals and hit the lanes at this not so average bowling alley. Plaza Bowling Co. is a third-generation, family-owned, 5-pin joint. Opening its doors in 1959, this local favourite has kept it's mid-century modern vibes ever since. These days they also feature rotating local brews, food by Drift Food Truck and even DJ nights. It's a guaranteed great time!

FARROW
Get your day started with a late breakfast at Farrow, a small 3-seater restaurant that likes their music loud and food fun. FARROW focuses on using local ingredients, bringing in some of the best coffee from independent roasters from all over the world, and a menu that is constantly changing. You'll be set to kick off your day with a burst of energy. Must try: The Grick

OLD STRATHCONA
A weekend in Edmonton isn't complete without a cruise down Whyte Avenue. The historic neighbourhood is known for its funky, bohemian spirit and celebrated arts community. Bring your walking shoes and explore the unique local boutiques and trendy restaurants. Stop by the Made by Marcus ice cream shop, located in an Instagram-worthy alleyway off Whyte Ave and 104 street. Here you'll find delicious handcrafted ice cream. Don't forget to try their Edmonton themed flavours!
CRAFT BREWERIES
If there's one thing we know for sure, it's that a weekend in Edmonton isn't complete without a stop at one of the city's craft breweries. Scenic Route to Alaska raves about grabbing a few brewskies at Sea Change Brewing Co. Or embark on your own local brewery tour and check out these other great spots.


LIVE MUSIC
Keep the fun going by catching a show at one of Edmonton's local music venues. From The Starlite Room (a staple venue in the heart of the downtown Edmonton) to the Sewing Machine Factory or Yardbird Suite (the perfect spot for you jazzy folks) there's something for everyone!

MILL CREEK CAFE
Grabbing brunch at Mill Creek Cafe is the perfect way to start off your Sunday morning. This family-owned, local gem is steps away from the namesake Mill Creek ravine. You can sit and enjoy your breakfast in the cafe, or grab something to go and wander the trails with a latte in hand.

GAME ON
If one thing is for sure, it's that Scenic Route to Alaska are BIG golf guys. If they're not playing shows, you'll most likely find them perfecting their swings at a local course in the summertime. In the winter you'll catch them playing a game of shinny at the ODR (outdoor ice rink).

CORSO 32
Let your tastebuds indulge in Italian culinary delights and head over to Corso 32 for dinner. With a minimalistic approach to dining but flavours that are out of this world, it's no wonder that Corso is a local favourite and one of Scenic Route to Alaska's favourite dinner spots in the city.

PICNICS DONE RIGHT
End the day with a sunset charcuterie picnic in the park! Stop in at the Italian Centre Shop, where you'll find their famous European deli brimming with the widest selection of meats, cheeses and antipasti, as well as their heavenly desserts. Then make your way to Hawrelak Park, one of the jewels of Edmonton's beautiful river valley. In the winter time, bring your ice skates and slide along the frozen pond under the stars!