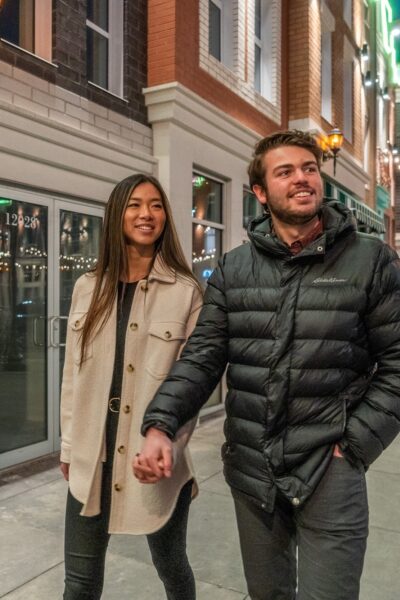 Spring Date Night Ideas in Edmonton
Birds do it, bees do it - heck - even educated flees do it! Spring has sprung and it's time to fall in love. Treat your partner to a date to end all dates in Edmonton. We've gathered a list of our top swoon-worthy spots to woo your one and only this season. Clear your calendar, turn the lights down low and get ready for l'amour!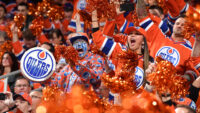 Do you and your sweetie bond over an unbridled passion for all things hockey? Hopefully, you're both cheering for the Edmonton Oilers. Take your rightful place in the stands this season, and get ready for the best darn viewing experience this side of the Western Conference. Hungry before or after the game? Check out our Downtown Dining Pass which is packed with discounts to nearby eateries in the city's core. Nothing says romance like a feast of great food and the good 'ol hockey game!
The River Valley is Calling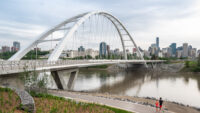 Hold hands with your one-and-only as you explore the flora and fauna of Edmonton's river valley with the help of the Commonwealth Walkway App. Using the downloadable app, you can discover this expansive system of trails through one of five storylines. Learn little-known facts about Edmonton and its vibrant story while satisfying your thirst for adventure on this self-guided tour! Plan your walk to line-up with the sunset (usually around or after 8:30pm during the springtime) and you've got the ultimate dreamy backdrop for your date.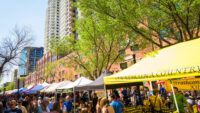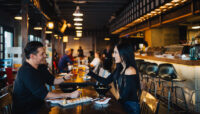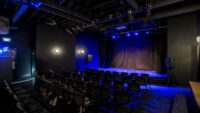 Get ready to laugh! Check out Rapid Fire Theatre's legendary improv performances in their new home, the Rapid Fire Exchange in Old Strathcona! There are several showtimes each week, so take a look at their performance calendar for tickets. Looking for more improv excellence? Head to the Grindstone Theatre. The 11 O'clock Number is an award winning improvised musical comedy that you don't want to miss. Based on suggestions from the audience, the cast improvises a brand new musical comedy on the spot, complete with twisting plots and show-stopping numbers. You have to see it to believe it!
The Birds, the Bees & the Otters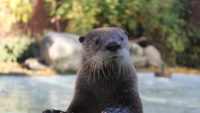 The Edmonton Valley Zoo is bursting with romance. Did you know that otters hold hands to prevent themselves from floating away in the swirling water as they sleep? If that doesn't make your heart grow three sizes, we don't know what will. This spring, take your date to visit the countless creatures and critters at this iconic attraction.
Tasty Culinary Experiences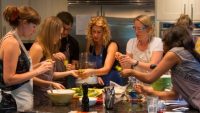 Why just taste the flavours of Edmonton when you can experience them? Prepare mouthwatering meals as a couple with Get Cooking's online or in-person cooking classes.
Explore Indigenous Landmarks and Spaces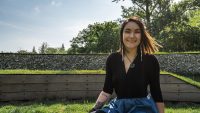 Amiskwaciy Waskahikan, also known as Edmonton, is home to many breathtaking Indigenous spaces that are perfect for visiting during a dreamy daytime outing. Connect with the city's past, present and future while taking in everything from outdoor art installations to beautiful, serene gardens. Check out Mackenzie Brown's Guide to Discovering Indigenous Landmarks and Spaces and start exploring!