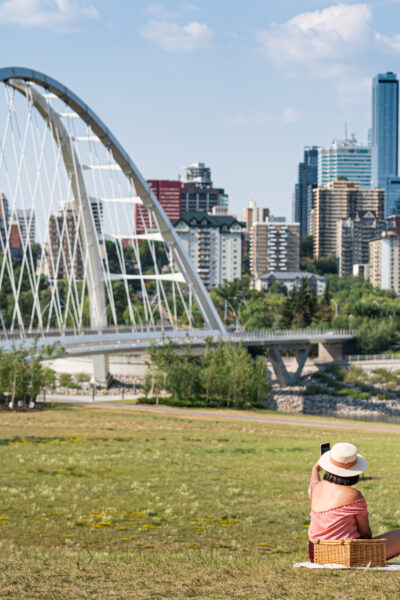 Sustainable Travel in Edmonton
Edmonton is Canada's northernmost city and festival city, and is becoming one of Canada's leaders in sustainability! We're more than just the biggest mall – we are home to the largest rooftop solar installation, an urban park 22 times the size of New York City's Central Park (with over 160 kilometers of trails), and one of the first fully carbon neutral upcoming neighborhoods in Canada. Not only is Edmonton a great place to visit for festivals and fun, but it's also a great destination for those looking for sustainable options!
Sustainable Transportation
Edmonton recently launched the ARC Card! The ARC Card is unique using a pay-as-you ride system providing daily and monthly caps on the base adult fare to ensure you always get the best deal.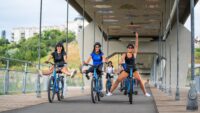 Soft Transportation
Whether you're hiking up the river valley or rushing to make your next brunch reservation, Edmonton has options for getting around! Bicycles, e-scooters, and e-bikes are just some of the ways you can travel to and from your favorite spots while also reducing your carbon footprint. Have fun, save some money, and do your part for the environment!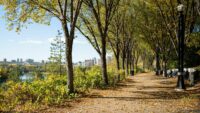 City of Garden Champions
With over 2,229 days of sunshine a year, Edmonton's greenery thrives! There's lots to see and enjoy in Edmonton's green spaces. Take a walk through the largest urban park in Canada, or explore one of the nearby neighborhoods to see this year's Front Yards in Bloom. Stroll through brand new and historic neighborhoods to see the best of Edmonton's community spirit, talent, and nature. Just be sure to ask before you sample the edible gardens!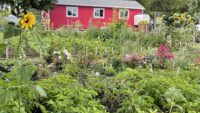 It's Not Just Flowers!
Bees, chicken, and goats! Oh My! Visit the Edmonton Urban Farm to experience the best of Edmonton's local community and urban agriculture. Meet local residents and learn about the city's urban farming initiatives. You can even hear live music from local talent, and have a meet and greet with a goat on Open Farm Days! Reading this during the winter? Make a trip to the Muttart Conservatory which features more than 700 species of plants and 3 climate-regulated biomes, or unleash your inner park ranger at the John Janzen Nature Centre.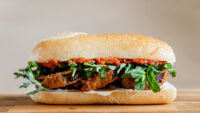 Edmonton's sustainable culinary scene flourishes and offers a diverse range of delicious and responsible food options. From locally grown and butchered dishes at RGE RD to plant-based options at Padmanadi, there's something for everyone. You can grab a burger at Fox Burger, enjoy local art at Felice Café, or check out the latest pop-ups and local talent like Kasey Ramen and Life in Green Café. If you're planning an event, consider local Indigenous Cuisine from Pei Pei Chei Ow. Edmonton's sustainable culinary choices will excite your taste buds and inspire change!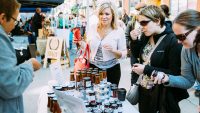 When it comes to shopping, Edmonton has a options in every sustainable treat-yourself (or others) category! The choices are abundant, from locally-sourced snacks at Earth's General Store to unique fashion at Poppy Barley. If you're looking for a souvenir that truly captures the spirit of Edmonton, be sure to check out Vivid Print. Too many choices? You can always visit the Edmonton Downtown Farmer's Market or look for the next I.A.M Collective pop-up on your travels!