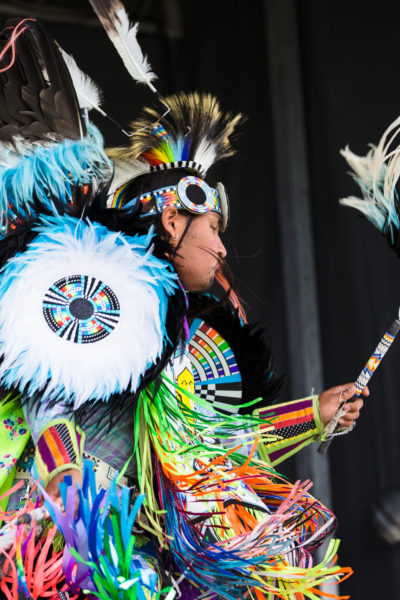 Celebrating National Indigenous History Month
The month of June is National Indigenous History Month in Amiskwacîwâskahikan – that's the Cree name for Edmonton – and across Canada. This month is a time for learning and celebrating the history and culture of Canada's Indigenous Peoples. Though this year's celebrations will look a little different than year's past, there are still plenty of ways to take part!
Take part in an Indigenous Experience
Many Indigenous experiences have gone online, giving you several easy ways to get involved. Participate in a virtual tour of the largest Métis Cultural Centre in Canada at Métis Crossing on June 24, check out the virtual cooking classes being offered by chef Scott Iserhoff at Pei Pei Chei Ow or pick an experience off of this list of activities from the City of Edmonton. Click here for even more Indigenous experiences in Edmonton!
Visit Indigenous landmarks
Edmonton has many Indigenous parks and landmarks that are easy to visit while engaging in physical distancing. Take a self-directed tour of all the Indigenous landmarks in Edmonton with our handy guide.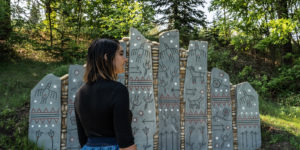 Get creative this month with the help of Indigenous artisans. Lance Cardinal, owner and operator of Soul Flame Creative Services has been running free weekly Cree craft tutorials on his Youtube channel. You can also learn how to make moccasins and more through virtual courses from ReSkilled Life.
National Indigenous Peoples Day
June 21 in Canada is known as National Indigenous Peoples Day! National Indigenous Peoples Day celebrates the accomplishments and contributions of the First Nations, Inuit and Métis peoples of Canada. For time immemorial, Indigenous Peoples have been celebrating their culture and heritage on June 21, due to its significance as the summer solstice - the longest day of the year.

Although in-person events have been canceled, there are many virtual events celebrating National Indigenous Peoples Day that are still taking place. On June 21, keep your eyes peeled for virtual events hosted by Métis Crossing, Enoch Cree Nation and the Canadian Native Friendship Centre on social media!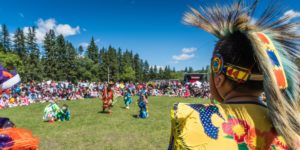 It's easy to learn more about the Indigenous Peoples of Canada from the comfort of your home, and have fun doing it too. The Government of Canada has created an extensive learning and activity guide filled with stories and games that will help you and your family learn more about Indigenous cultures from across the country.
The city's incredible Indigenous chefs are creating delicious and inventive food that will have your licking your plate clean. Check out our guide to some of Edmonton's culinary trailblazers and order some tasty snacks to celebrate National Indigenous People's Day!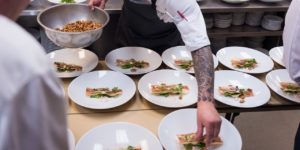 Listen to music by local Indigenous artists
Edmonton is home to world-class talent, and much of it belongs to Indigenous artists. It's easy to make a playlist of local Indigenous musicians to listen to. Juno-nominated artists such as Celeigh Cardinal and Nêhiyawak make Edmonton their home along with some other incredible Indigenous musicians including Jay Gilday, Tammy Lamouche, Geraldine Carriere, Rellik and more.
The I.A.M. Collective is back at the Downtown Farmers Market every Saturday with unique goods made by local artisans. This group is made up of a community of 42 Indigenous creatives, with members from varying nations across Turtle Island. Additionally, Ôte Nîkân Petro Gas Station has a huge selection of handmade Indigenous work for purchase. So next time you need to gas up, make sure to stop by. Check out our Indigenous Shopping Guide for even more ways to buy local and Indigenous this spring.