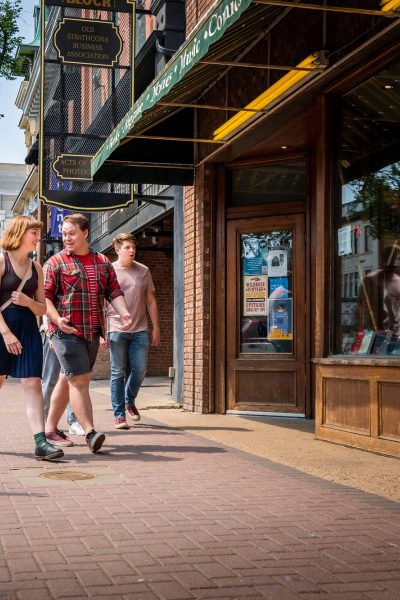 Free Things to Do in Edmonton
Rent, car insurance, groceries, a new tiny outfit for your dog... you've got enough to spend your money on. And hey, you work hard for your paycheck. We get it. Lucky for you, the best things in life really are free. Skip smashing your piggy bank and check out this list of the best things to do in Edmonton for free, or on the cheap.

Edmonton Explored: Free Things to Do
Let the editor-in-chief of The Gateway, Mitchell Pawluk, be your guide to the best free things to do in Edmonton. Then read on for more low-cost, high-excitement options!
Step Back in Time without Spending a Dime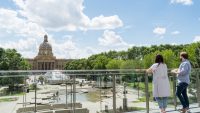 Experience a taste of Alberta's history as you explore the Alberta Legislature grounds. Set atop the banks of the North Saskatchewan River, the Alberta Legislature Building is a marvel of beautiful Beaux-Arts architecture and the perfect backdrop for a stroll. Pack a lunch, or stop in at one of Edmonton's legendary downtown restaurants and pick-up a meal to-go — you can even save your pennies with the Explore Edmonton Downtown Dining Pass. With plenty of benches and landscaped areas, the Legislature Grounds are the perfect place for a picturesque picnic!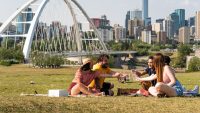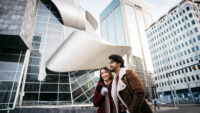 While not completely free, The Art Gallery of Alberta does offer free admission to minors under the age of 18 and Alberta students with valid identification. The AGA is a Mecca for visual art and architecture lovers. In fact, the exterior of the building is a work of art in itself. The swirling zinc is representative of the Aurora Borealis, a natural light display that can often be seen in Edmonton. Admission must be booked ahead of time through the AGA website.

You can also head to 124th Street and take yourself on a free self-guided art walk. Independent galleries like the Bearclaw Gallery, Scott Gallery and Peter Robertson Gallery will make your inner art lover jump for joy.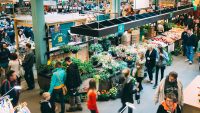 The Old Strathcona Farmers Market, The Edmonton Downtown Farmers Market, and the 124 Grand Market are great places to spend a morning or afternoon, even if you don't plan on making a purchase. Fresh produce, handmade jewelry, clothing, art and unique home goods are all worth perusing, and you can also see free entertainment like street performers and live musicians. Plus, the Old Strathcona Farmers' Market moves indoors for the chillier months, so you can enjoy it year-round!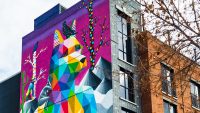 Add a little colour to your world when you discover Edmonton's iconic street art. Rust Magic represents spray-paint culture at its finest by showcasing high-quality pieces and educating the public on this often misunderstood art form. Peruse their virtual mural map and plan your drive or walk around the city where you'll discover incredible large-scale works by international and local artists. Visit their Instagram page for some visual inspiration, and be sure to pack a camera so you can capture the moment yourself!

You can also check out the District Whyte Mural Map to help you spot all the magical murals of Old Strathcona!
Expansive (not expensive) Urban Parkland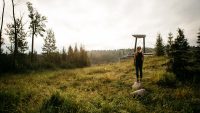 Looking for a backdrop to spice up your Instagram feed? You're in luck. The North Saskatchewan River Valley is perhaps the most picturesque spot in Edmonton, no matter the season. The river valley also has over 150 km of trails just waiting to be explored. These trails are perfect for jogging, cycling, fatbiking or even a casual stroll. Grab a buddy and meander through North America's largest stretch of urban parkland, or cycle through the trees and trails on a mountain bike.

Let our guide to the city's best hikes and walks inspire you to conquer the trails!
Feel the Vibe in Old Strathcona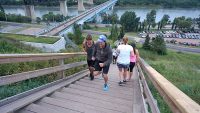 November Project can help you get into shape with early morning sweat sessions led by professional athletes. These outdoor workouts happen year-round, no matter the weather. That's right, even in -30C. Anyone can join, just show up in your stretchy pants and get moving. November Project encourages people of all ages, shapes, sizes, and fitness levels to get out of bed and join the tribe.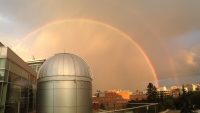 Get starstruck at The University of Alberta Observatory. It's located on the roof of the Centennial Centre for Interdisciplinary Science (CCIS), the science faculty's shiny new building. Open on Thursday evenings for regular observing hours, you can take in the beauty of the cosmos for free. That's quite a bargain for the vast expanse of celestial wonder that is outer space. Neil Degrasse Tyson would be proud.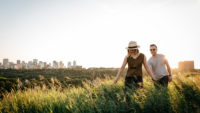 Gain a new perspective on Edmonton's history and take a free audio tour while using the Edmonton Queer History App or Fruit Loop's Augmented Reality Pride Tour. Stretch your legs, and expand your knowledge of Edmonton's ongoing story without spending a dime.

The Commonwealth Walkway App is a free guide to exploring Edmonton's river valley while reading and listening to one of five storylines (Indigenous, History, Family, River & Winter). All you need is a smartphone and a thirst for adventure!
Experience Indigenous Landmarks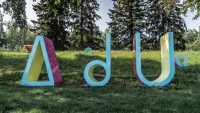 Amiskwacîwâskahikan, also known as Edmonton, is located on Treaty 6 Territory, home to many nations including the Cree, Saulteaux, Blackfoot, Sioux and Métis People. The city is home to many Indigenous parks that are easy to visit and are completely free. Take a self-directed tour with this handy guide to the remarkable Indigenous landmarks and space to the remarkable Indigenous landmarks and spaces, and check out our guide to exploring ᐄᓃᐤ (ÎNÎW) River Lot 11∞.
Refresh your Instagram Gallery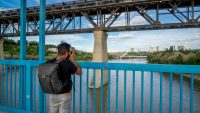 This is the perfect time to gain a new skill, so why not dust off your camera and work on becoming the best darn photographer you can be! Edmonton has plenty of picturesque locations just waiting to be captured. Let our article be your guide: Edmonton's Best Photo Spots. You'll see the city from a whole new perspective while taking your Instagram page to the next level.
A Festival for Every Season