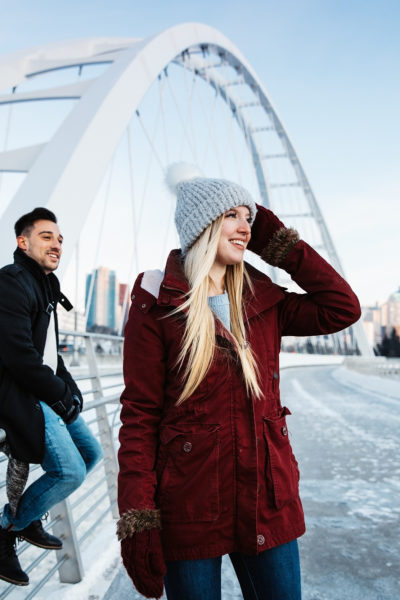 Winter. We Were Made for This.
There's no season like snow season.
Here in Edmonton we do winter right. We leave hibernation to the bears and take advantage of the city's boundless outdoor experiences and incredible adrenaline fueled-adventures just waiting to be explored. Winter is more than just a season here. It's in our DNA.

No matter how you explore, be sure to continue practicing safe spatial distancing, frequent hand washing and following the guidelines put in place to keep everyone safe.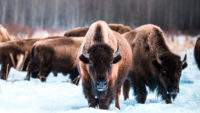 Thirty-five minutes east of Edmonton lies a wild oasis at Elk Island National Park. With hundreds of free-roaming bison, you just might catch a glimpse of a herd grazing in an open meadow or stopped in the middle of the highway with steam rising from their woolly coats on a frosty morning. The park is also part of the Beaver Hills Dark Sky Preserve, meaning it's a stellar location for stargazing. Gaze up at the starry sky where you'll see star clusters, nebulae and galaxies. Winter is also the perfect time to spot the pulsating chorus of lights known as Aurora Borealis.

Explore Indigenous Edmonton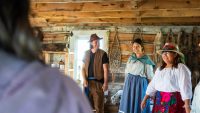 Many Indigenous experiences have gone online, bringing engaging content to the comfort of your own home. Check out the virtual cooking classes being offered by chef Scott Iserhoff at Pei Pei Chei Ow or learn how to make moccasins through virtual courses with ReSkilled Life!
Lance Cardinal from Soulflame Creative has launched a series of kids craft tutorials on Youtube. Tiny Sunshine Beads is also providing online beading classes through Facebook. Check them out, and get creative! Check out 3-time world champion hoop dancer, Dallas Arcand, on Facebook live and witness the incredible art of hoop dancing. The Bearhead Sisters have been airing virtual Round Dances that you can find live, also on Facebook. Take yourself on a self-guided tour of the many Indigenous landmarks and spaces throughout Edmonton. Bundle up and remember to explore safely and keep distance between yourself and those around you!


Hit the ground running or walking or Segway-ing
Edmonton's river valley has over 150 km of trails just waiting to be explored. These trails are perfect for snowshoeing, cross-country skiing, fatbiking and taking in the sprawling urban parkland that is the North Saskatchewan River Valley. Feeling adventurous? Blaze your own trail on a winter segway tour with River Valley Adventure Co.
The Commonwealth Walkway App is a free guide to exploring Edmonton's river valley while reading and listening to one of five storylines (Indigenous, History, Family, River & Winter). All you need is a smartphone and a thirst for adventure!
Look up, wayyyy up! Take flight with Edmonton Regional Helicopters and explore the North Saskatchewan River from a bird's eye view. You'll discover the city's crisp snow-covered landscapes like never before!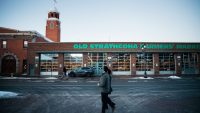 Indoor markets like the Old Strathcona Farmers' Market make it easier than ever to support local all year-round. Edmonton made jewellery, clothing, art and unique home goods are all on the menu, as well as fresh produce and live entertainment.

Note: Edmonton's farmers' markets are currently operating at reduced capacity.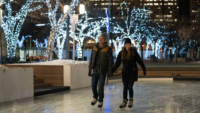 If one of your favourite sounds isn't of a skate gliding across the ice, then you're living your whole life wrong. Breathe in the crisp air as you drift across a glassy-smooth sheet and watch the snow spray as you skid to a stop. The Victoria Park Oval (12130 River Valley Road) is the perfect place to skate surrounded by nature. Check out additional outdoor skating rinks (Or ODR's as we like to call them) here.

Note: Edmonton's ice rinks are currently operating at a limited capacity.
You Have to Ski it to Believe it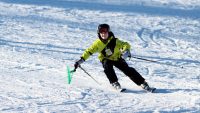 As snowflakes fall through the crisp winter sky, take a deep breath, and get ready to feel your energy soar as you take on a Snow Valley Ski Club run. If you've never been on a pair of skis or a snowboard, or are eager to learn more, Snow Valley Ski Club is a great place to gain confidence over 20 acres of skiable terrain. It's the perfect winter activity for the whole family!
Located in the river valley, directly across from downtown Edmonton, the Edmonton Ski Club is a true urban snow sports learning centre. The Edmonton Ski Club boasts 25 skiable acres of machine-made pristine groomed snow, offering runs for beginner and advanced skiers and snowboarders as well as a mogul run and Terrain Park.
Ride the slopes at the Rabbit Hill Snow Resort, the largest ski and snowboard resort in the Greater Edmonton Area! Located 15 minutes South West of Edmonton, it is a great escape from the city for the day or even an evening of night skiing.
You'll find everything from big-name retailers to local boutiques in Edmonton. Discover North America's largest shopping and entertainment centre, West Edmonton Mall, the legendary Premium Outlet Collection at EIA, and the meticulously curated shops that make up the bohemian spirit of Whyte Avenue. Go on, give your wallet a run for its money!

Note: Edmonton's retailers are currently operating at reduced capacities. Remember to follow the health and safety guidelines put in place by each mall, outlet or boutique.