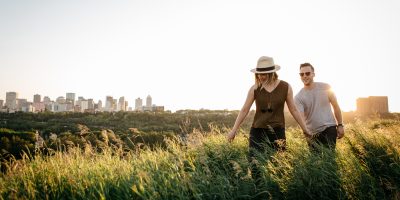 The Commonwealth Walkway
Download the app and join the Quest for the Golden Key!
Explore the Commonwealth Walkway with the help of an interactive app and embark on the Quest for the Golden Key!
Using the downloadable app, visitors can explore the river valley while reading and listening to one of five storylines (Indigenous, History, Family, River & Winter). As you get closer to the clues throughout the walkway, an icon will appear on your virtual map. Then it's up to you to solve. Brave explorer, will you find the final clue? If you do, the virtual Golden Key isn't far off. Learn little-known facts about Edmonton and it's vibrant story while satisfying your thirst for adventure!
Edmonton's Commonwealth Walkway travels for 10 kilometres through the North Saskatchewan River Valley. From the Funicular to the Groat Bridge, the Walkway includes paths to the Indigenous Art Park, John Walter Museum and Alberta Legislature.
Join the Quest for the Golden Key!