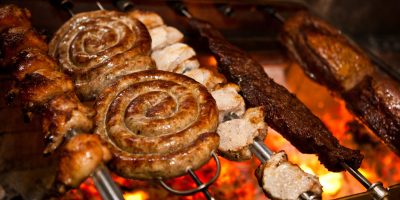 Pampa Brazilian Steakhouse
All the meat you can eat.
Want to try something truly unique? Pampa Brazilian Steakhouse offers a dining concept called "Rodizio" which refers to a continuous table-side service with a wide variety of beef pork, poultry and lamb cuts. Pampa is a region in South America that means "prairies" where cattle-raising takes place, perfectly fitting for the wide-open prairies of Alberta and our reputation for fine beef.