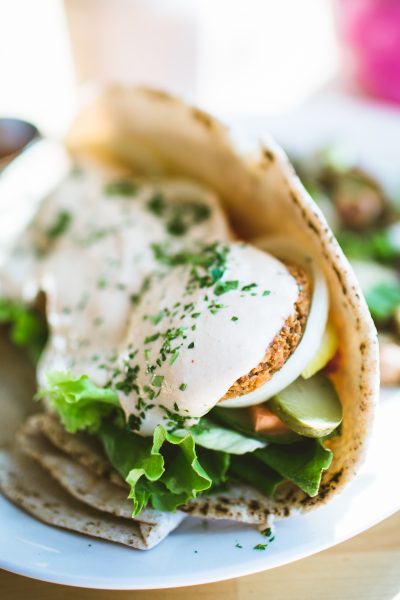 Best Brunch in Edmonton
If you're looking for the best brunch in the city, look no further. We've put together a list of places with the most delicious breakfast Edmonton has to offer. It doesn't matter whether you're craving something sweet or savoury; brunch is here to save your grumbling stomach and fill that breakfast-less void in your day.
Old Country Inn (Formerly Barb and Ernies)
The Old Country Inn is down-right classic Edmonton. Any local can tell you this gem has stuck around through Edmonton's good times and bad times, and there's definitely a reason for it. If you're an eggs benedict connoisseur, the next place you need to mosey your way down to is this one. Must-haves include any type of eggs benny you can get your hands on. Literally, any kind.
Canteen is a place where breakfast dreams really do come true. Waffles? Check. Huevos Canteenos? Check. Full belly? Check. They've got everything from your classics, like pancakes with bacon and eggs, to dishes for those with heftier appetites, like melt in your mouth beef brisket and braised turkey legs. It's no secret how awesome this place is, which is why you'll need to make a reso before you get there. Yes, even for breakfast!
Get ready to venture over to Edmonton's favourite Northside diner. Hathaway's is teeming with endless character, fresh made pies and perfectly cooked eggs. You'll be greeted at your table by the friendliest staff you can imagine, which will make your brunch taste that much better. Side note: if you're into hot sauce, make sure to ask for a bottle out of their stash. And some milk for afterwards when your mouth is on fire (we speak from experience).
It only seems fitting to include an iconic Whyte Ave location on this list, and Café Mosaics fits the bill. You know the brunch is good when you don't even notice the sausage you just ate was actually made completely out of vegetables. You read that correctly. This vegetarian and vegan friendly breakfast place has fooled even the pickiest of meatatarians. Café Mosaics is so popular, it doesn't even have a sign with its name on it outside the restaurant…and you'll still find it packed to the brim.
What can one say about New York Bagel Café, except that until you've experienced it, you'll never know its goodness. Picture your choice of homemade bagel (we highly recommend cheese) topped with a perfectly poached egg and buttery hollandaise. Top it off with a few special ingredients like prosciutto and apples on the Secondo, or a full beef patty dressed up with pickles on Bobby's benedict. As an added bonus (as if the cheese bagel wasn't enough already!), each benedict comes plated with a bunch of neat little fancy fruits.
If omelettes with a little je-ne-sais-quoi are your jam, then checking out Café Bicyclette for your morning meal is a must. The omelettes are light, fluffy and packed with tasty ingredients like Edam cheese, ham and mushrooms. Their quiche is a delight as well, made with rotating ingredients that won't disappoint. Pair the meal with a creamy cappuccino and a raspberry danish to-go.