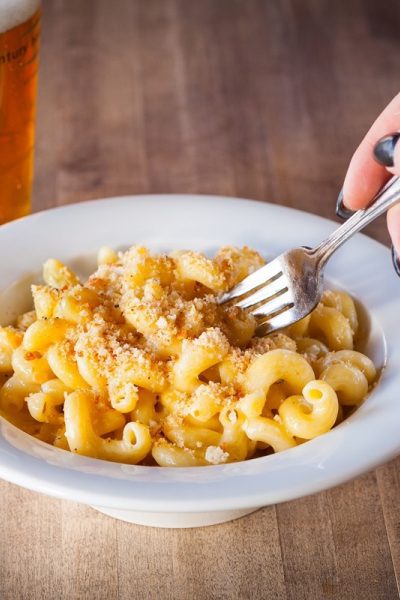 Best Mac n' Cheese in Edmonton
When we think of comfort food, one of the first things that comes to mind is a classic bowl of macaroni and cheese, overflowing with goodness, just like mom used to make. Rich, creamy, and ultra cheesy, mac n' cheese transcends every season— warming your soul in the winter, and perfectly pairing with a frosty ale in the summer. It is a great base for pretty much any topping, with a few of our favourites being succulent lobster, spicy sausage, BBQ pulled pork, hot jalapeños, crispy bacon, and of course, juicy hot dogs. Add a layer of buttery breadcrumbs and crispy cheese and you've got yourself a bowl of sweet, sweet heaven.

Many of the restaurants listed here are continuing to offer curbside pick-up or delivery during this time. Be sure to check the individual restaurant's website for updates before you stop by to order or plan to dine-in, and continue following the guidelines put in place to keep everyone safe!

Now that we've got mac n' cheese on your brain, here's a list of our favourites around the city:

Pip, little sister restaurant to the always delicious Next Act Pub and MEAT (who both have mac n' cheese dishes you can check out below!) has an amazing take on this classic comfort food. They're confident enough in it that they've gone ahead and called it Macaroni 2.0. That's some well-deserved confidence folks.

A Whyte Avenue must-try, MEAT always finds a way to elevate each and every item on the menu. Add on a side of mac n' cheese to your perfectly smoked meats, and make it a large. This dish is a true crowd pleaser!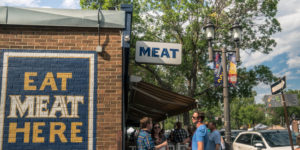 Sandwiched between MEAT & Pip, The Next Act has been serving up delicious mac n' cheese for as long as we can remember. It's always baked with a thick layer of cheese on top, and if you'd like to treat yourself a little bit extra (because of course you do), add in some jalapenos and bacon. And thank us later.
The folks at MKT start off right with corkscrew macaroni as the base, add in a smoked cheddar sauce infused with Stiegl Goldbrau and top everything off with crispy bread crumbs. It's so good that explaining the ingredients doesn't do it justice. I guess that means you'll just have to try it.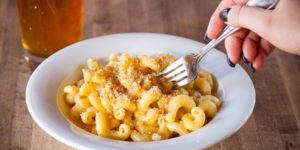 If you've never had the Dorito Mac & Cheese from Northern Chicken, today is the day. Really, what are you waiting for? The cheesiest sauce coats classic macaroni noodles and the whole thing is topped off with a generous layer of crumbled Doritos. Add in their homemade hot sauce for an extra kick.

Lobster AND truffles in one dish? Sounds like a foodie's dream come true. In this dish by LUX you'll find juicy Atlantic lobster, fragrant parmesan and shaved truffles all served with a side of grilled ciabatta so you can soak up every last drop of deliciousness.