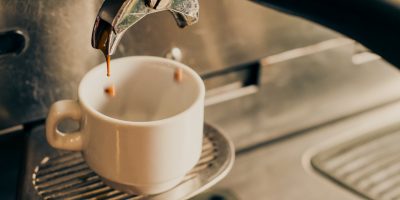 Stop in at Block 1912 for a coffee tasting, hear live music, and enjoy some of Edmonton's finest coffees and gelatos, located in a historic building in the heart of Old Strathcona.
Spend time in the company of close friends at Block 1912, a casual European-style café that's a favourite with Edmonton locals. Discover why this is the place for a speciality coffee, real fruit sorbetto or some of Edmonton's finest gelatos. Or indulge in one of Block 1912′s decadent desserts and fresh fruit pies, baked on site by their certified pastry chefs.
Take part in the local culture…Be inspired by a reading from an up-and-coming novelist during a book launch. Take a book from their small library, and leave an old one or two of yours. Pop in to see an art exhibit or a local band perform. Immerse yourself in the world of coffee and experience a night of coffee tasting: learn about the art of "cupping," explore coffees from all over the world, and learn about coffee species, growing regions and roast levels, and how those affect the coffee's flavour. Spend memorable moments with friends in the historic Block 1912 building that's been a part of Old Strathcona for over 100 years.