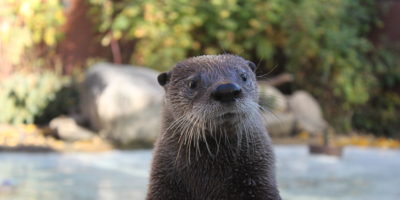 Zoominescence
The Edmonton Valley Zoo lights up!
December 2-4, 9-11, 16-22, January 1
Time

Street Address

Edmonton Valley Zoo - 13315 Buena Vista Road & 87th Ave NW, Edmonton, Alberta
This December, Zoominescence, hosted by the Edmonton Valley Zoo and the Valley Zoo Development Society, will stage a spectacular exhibition of artistic light installations within the unique setting of the Edmonton Valley Zoo.
The festival celebrates light, artistry, imagination, and the essential strong spirit of community in the winter! This year's theme is Celebrating 10 Years of Light, Love, and Animal Conservation to focus on the beauty of light, the power of love, and the importance of animal conservation to support all life on Earth.

The festival begins on December 2 and runs every Friday, Saturday, and Sunday evening, plus every evening from December 16 to January 1 (excluding Christmas Eve and Christmas Day).
Join us for an evening of light, love, animals, and holiday fun for the whole family!