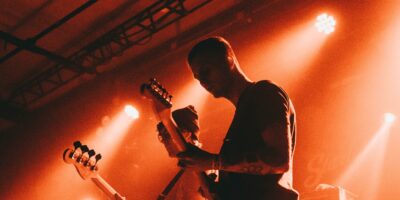 Winterruption YEG
The music heats up when the temperatures drop.
January 25 – January 29, 2023
Time

Street Address

Various Locations Around Downtown Edmonton, Alberta
Bust out your parkas and your dancing shoes, because Winterruption YEG is here! This multi-venue music and arts festival rolls out in multiple venues in downtown Edmonton. In addition to indoor events, Winterruption features a number of free outdoor activities in the downtown core.

With event prices ranging from free to $49 weekend wristbands, the aim of the community winter arts festival is inclusivity and promotion of the arts in a snowy setting. Every show will also be subject to a safe and inclusive space policy, and a number of events will be geared towards all ages and family communities, as well as 18+. Here you'll find programming that is diverse and inclusive, in genre, gender, sexuality, age and culture.

Until then, jam out to the Winterruption 2023 playlist on their website!