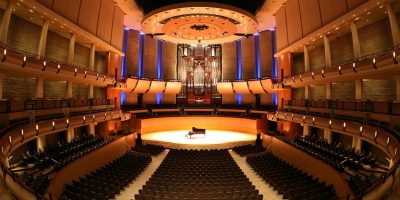 Weird Al Yankovic
With special guest Emo Philips.
July 4, 2022
Time

Street Address

Winspear Centre - 4 Sir Winston Churchill Square NW - Corner of 99 St & 102 Ave, Edmonton, Alberta
The best-selling comedy recording artist of all time returns to the concert stage! "Weird Al" Yankovic is bringing The Unfortunate Return of the Ridiculously Self-Indulgent, Ill-Advised Vanity Tour to the Winspear Centre this July. Rather than focusing on the parody hits of his career, this show will feature Yankovic's non-parody material in a simpler, more intimate performance. Get ready for an evening of accordion antics with "Weird Al"!