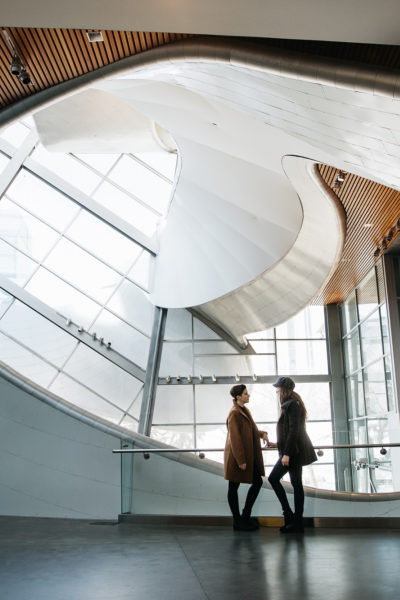 Visitor's Guide to Edmonton's Art Gallery of Alberta
The Art Gallery of Alberta (AGA) isn't just a shiny piece of modern architecture in the heart of downtown Edmonton. It's also one of Canada's largest art galleries that features everything from Renaissance masters to modern up-and-coming art stars. Currently open from Wednesday to Sunday, book your visit in advance to explore the wonders that the gallery holds.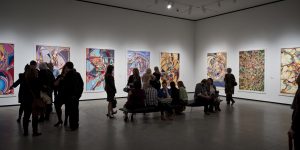 The AGA has six gallery spaces, a rotating installation in the main hall and more — so let's break it down! There are 3 gallery spaces on level one (including a dedicated kids gallery), 2 gallery spaces on level two, and the largest exhibit space on the third floor. Click here to learn more about the exhibits currently on display, and to discover the latest updates from the gallery.

Frequently, there is also a display on the lower level featuring work from the gallery's Art Rental & Sales or pieces from local artists.
Looking to explore the AGA from home? The gallery is proud to offer online programming including live webinar events, hands-on art activities and more. Channel your inner Picasso and take an online art class from the comfort of your living room, or cruise on over to the gallery's Youtube channel for a virtual tour.
Become an AGA member and help support local, national and international artists. Not only will you receive free admission to the gallery and other incentives throughout the year, you'll also help the AGA present a wide range of exhibitions, community outreach, and programming.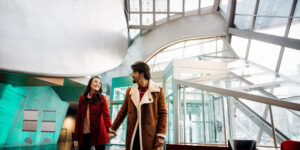 And it's all pretty affordable
Did you know that full access to the AGA costs less than a movie ticket? Adult admission is $14.00 (+gst) and admission for seniors is even cheaper! It's also free for anyone under the age of 18, and Alberta post-secondary students (with ID). Click here for admission information, and remember to book your visit in advance.
At Shop AGA you can browse high-quality products that support art and culture within Alberta and Canada. The shop currently showcases products from over 25 talented Alberta artisans. Here you'll find unique jewellery, housewares, books, accessories and more. Bonus: members receive 10% off of their purchases.

Best places to eat near the AGA
Has appreciating all that art caused you to work up an appetite? These local watering holes are just a couple of blocks away. Head to our Food & Drink Listings for more restaurants located in the heart of downtown.