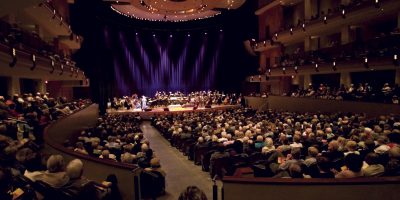 Thorgy and the Thorchestra II
The Regal Sequel.
June 14, 2023
Time

Street Address

Winspear Centre - 4 Sir Winston Churchill Square Northwest & Corner of 99 Street & 102 Ave, Edmonton, Alberta
She's back, and ready to slay! Your Edmonton Symphony Orchestra welcomes the return of the "Queen of Classical Music," Thorgy Thor, to the Winspear Centre. After rising to fame on RuPaul's Drag Race, Thorgy continues to amaze everyone with her outrageous fashion sense, razor-sharp wit, virtuoso chops on violin, viola, and cello – not to mention her fabulous lip-syncing skills! Conducted by Daniel Bartholomew-Poyser, this thrilling theatrical concert will include singing, dancing, symphonic shenanigans, and more.