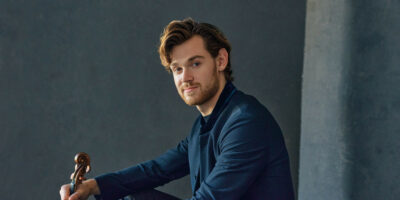 Summer Solstice Music Festival
Celebrate the season with the Edmonton Chamber Music Society!
June 16 – June 24, 2022
Time

Street Address

Sir William Churchill Square, Edmonton, Alberta
Edmonton Chamber Music Society's Summer Solstice Festival is celebrating summer with five concerts at various venues around Edmonton. Summer Solstice Festival includes three main concerts and two pub nights at two of Edmonton's tastiest venues, The Art of Cake and Station on Jasper!

Main Concert Line Up
Blake Pouliot | June 18
Anne Burrow Music Foundation | June 21
Kenari Saxophone Quartet | June 24

Also featuring
Caroline Stinson at The Art of Cake | June 16
Kenari Saxophone Quartet at Station on Jasper | June 23

Get your tickets now!