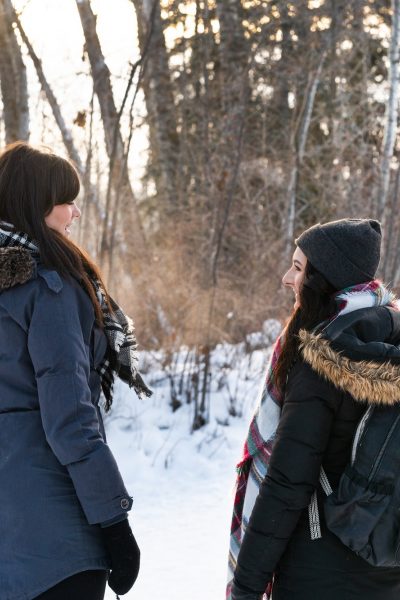 Things to Do in Winter in Edmonton
Throw on some warm layers, and don't forget your mittens. Yes, winter in Edmonton is chilly, but it most certainly isn't boring. Fill your calendar with the season's must-dos and make Old Man Winter proud.
The Best Shoe is a Snowshoe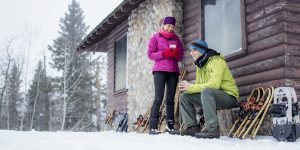 Picture yourself crossing a frozen, snowy lake as the knock-knock-knock of a woodpecker echoes from the forest beyond. If it's daytime, you might get lucky and spot a bison plowing through the snow and at night, there's prospect of spotting the northern lights. Strap on a pair of snowshoes and you're off on an exhilarating day trip through areas like Elk Island National Park or the river valley, our very own winter wonderland located right in our backyard. Take that, summer!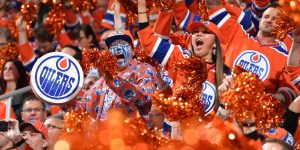 Edmontonians. Love. Hockey. But we didn't need to tell you that. We fill Rogers Place even if we're watching an away-game on the jumbo-tron. Join the crowd in orange and blue at an Oilers game, or cheer on the future stars of the NHL at an Edmonton Oil Kings game. Rogers Place is unlike any other arena you've been to before – what better way to watch as Draisaitl buries one with seconds left in the third?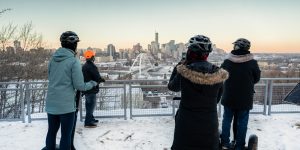 Most people think summer when they think Segway. Pictures of sunny days and green grass come to mind. Well, in Edmonton the sunny days stretch into the winter and so does our Segway season. Explore North America's longest continuous trail systems in the heart of Edmonton's river valley with River Valley Adventure Co. It's where the bold traveller breaks off from the beaten path and makes their way into the wild no matter the weather.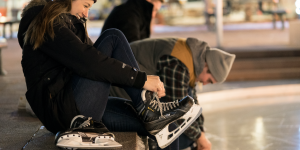 If one of your favourite sounds isn't of a skate gliding across the ice, then you're living your whole life wrong. Breathe in the crisp air as you drift across a glassy-smooth sheet and watch the snow spray as you skid to a stop. Hawrelak Park (9330 Groat Road), the Victoria Park Oval (12130 River Valley Road), and Rundle Park (113 Avenue and 29 Street), are just a few of the city's outdoor skating rinks (Or ODR's as we like to call them).
You have to ski it to believe it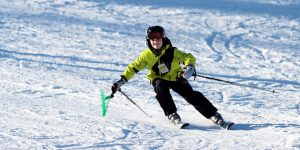 As snowflakes fall through the crisp winter sky, take a deep breath, and get ready to feel your energy soar as you take on a Snow Valley Ski Club run. If you've never been on a pair of skis or a snowboard, or are eager to learn more, Snow Valley Ski Club is a great place to gain confidence over 20 acres of skiable terrain. The perfect winter activity for the whole family!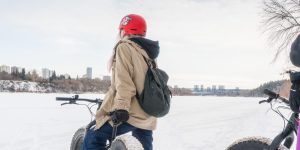 Buckle up your bike helmet, it's time for a river valley adventure. Nothing beats hearing the crunch of snow beneath the giant tires of a Fat Bike as you explore 400 combined kilometres of paved and single track trails in Edmonton's river valley. Chew through the snow and ice as you discover the snow-covered wilderness. It's every cyclist's dream. Rent a bike from River Valley Adventure Co and tackle the trails!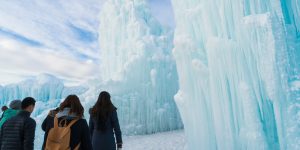 Just because the temperatures drop, doesn't mean the festival fun has to stop. Check out our list of winter festivals that you can look forward to this season!